Noticed anything different?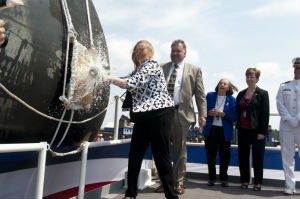 The more eagle-eyed of you may have noticed that our site looks a little different. Well that's because, err, it is!
Our designers and developers have been working hard recently to refresh the look of TonerGiant to make it simpler, cleaner and even easier for you to shop for new toner cartridges, stationery and office supplies. They're happy with the result of that hard work- we hope you are too!
We're also pleased to launch our new 120% Price Promise.
In detail then, here's what's new:
TonerGiant 120% Price Promise- we check our prices against our competitors everyday to ensure that, when you shop with us, you can be confident that you really are getting a great deal. So it really bugs us when we find out that one of our products is being advertised cheaper elsewhere! To make up for this, if you do happen to find the product you're looking for advertised cheaper elsewhere, let us know and we will give you 100% of the difference back as a refund, and 20% of the difference back as a gift voucher for your next order with us. Read all about our 120% Price Promise.
Latest offers more visible on the homepage- we don't want you to miss all our latest promotions and offers. So now you can find them right on the homepage. To the right of the search wizard is where you need to look for these, as well as any advertising banners underneath the search wizard. And, of course, we'll still send all this information ouT via email if you've got an account with us.
Order more quickly next time with our Home Hub- if you find yourself returning to order the same products for the same printer time and again, we've just made your shopping experience a helluva lot quicker! When logged into your account, you will see your recently ordered products and your printers in our new Home Hub. This means you don't have to search for your printer and cartridges each time you visit us.
 Improved TonerGiant News feed- get a better idea of what we've been up to with our new homepage feed, with a menu showing the different categories so that you can read the kind of posts you want to read about.
Easier access to our services-   did you know we offer some great services, including credit accounts and three comprehensive print management solutions? If you didn't, then find out how they can help you to save money and make everything to do with your printing easier. You'll find these listed between the Home Hub and the News Feed.
More information about our TonerGiant brand cartridges- if you've not seen it before, check out our video on the homepage giving you a tour of one of the factories where we make our quality own brand ink and toner cartridges, detailing exactly how each one is made from start to finish.
Better Live Help navigation- need to chat to a member of the team? No problem. You'll find the Live Help icon on the right of your screen. Click it and choose your preferred method of communication.
A fresh, new design- we've tweaked our layouts and colours so that everything is that little bit easier on the eye. You should now have fewer distractions when browsing our pages.
Let us know what you think below! And if you need any help or more information, please don't hesitate to get in touch.