Are you ready for the biggest online shopping day of the year?
Monday 1 December is Cyber Monday. And as we've highlighted in our infographic, the American-conceived sales bonanza is quickly becoming a big deal in Britain, too.
Here's a little bit about the event and some tips for both consumers and ecommerce retailers alike about how best to make the most of the day that unofficially marks the start of the festive shopping season:
What is Black Friday and Cyber Monday?
Black Friday has been one of the biggest shopping days in the US calendar for over 50 years, and officially the busiest each year since 2005. It's the Friday after Thanksgiving Thursday and marks the start of the festive shopping season.
Millions of shoppers across America descend on their favourite stores and spend…a lot. That's because on Black Friday retailers slash the prices on pretty much everything as consumers look to not only get a head start on their Christmas shopping, but at a fraction of the normal price, too.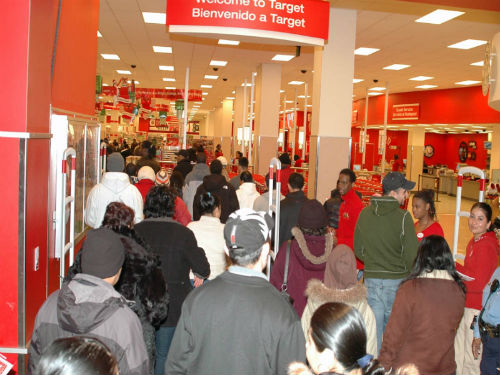 Cyber Monday (sometimes referred to as Mega Monday) is the digital spin-off of Black Friday. Since 2006, the Monday after Thanksgiving Thursday has been THE day for internet shopping. Just as their brick and mortar equivalents do the preceding Friday, online stores reduce prices and roll out huge offers for those people who'd prefer to do their festive shopping in the comfort of their own homes.
Although both days are traditionally US events, both Black Friday and now Cyber Monday have become huge shopping days on this side of the Atlantic, too, as well as in many other countries across the world.

The history of Black Friday and Cyber Monday
The first known use of the term 'Black Friday when referring to shopping was in a press release from Philadelphia in 1961, highlighting the problems police officers were facing with increased levels of vehicles and pedestrian traffic in the city the day after Thanksgiving.
Although the Friday following Thanksgiving Thursday isn't officially a national holiday, many organisations remain closed, giving employees a four-day weekend and thus an opportunity to get a head start on their festive shopping.
This, coupled with the close proximity of the date to Christmas, saw a sharp increase over the years of retailers holding sales and extending opening hours on this day. (There is a theory that the term may suggest that because many retailers operate 'in the red' for most of the year, the festive shopping period actually brings them 'into the black' for the first time in the year, with Black Friday kicking off this positive increase in sales and revenue).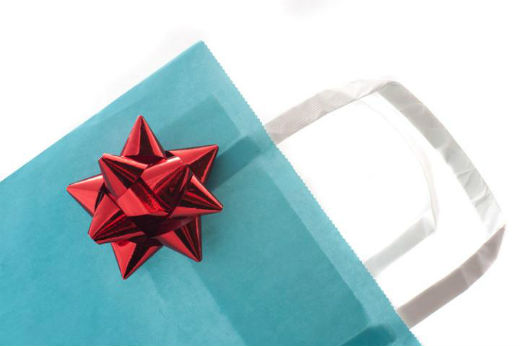 Cyber Monday is a marketing term first used in the US in 2006 to encourage consumers to do their festive shopping online the Monday following Thanksgiving.
With the increased popularity of Black Friday and wider availability of the internet, more shoppers began extending their weekend shopping to the following Monday. As a result, online stores began holding sales and dropping prices. Over the last decade Cyber Monday sales in the US have reached huge levels, with over $2 billion spent in 2013.
But the popularity is increasing in the UK too; British shoppers spent £600 million on Cyber Monday last year.

Tips for consumers
Approach it right, and you could save a significant amount on your festive shopping this year. So how's the best way to go about it?
Look at affiliate and voucher code websites for a list of discounts and coupons for a range of your favourite stores
Keep an eye out for news sites doing live feeds covering the latest Cyber Monday offers (the Mirror did this one last year)
Shop around to compare prices- one deal may look great, but there could be an even better one elsewhere
Follow #CyberMonday on social media for people sharing/boasting about the bargains they got and where from
Sign up to store newsletters- often their latest offers are promoted via their email marketing channels first
Watch out for stores that provide free shipping to save that little bit more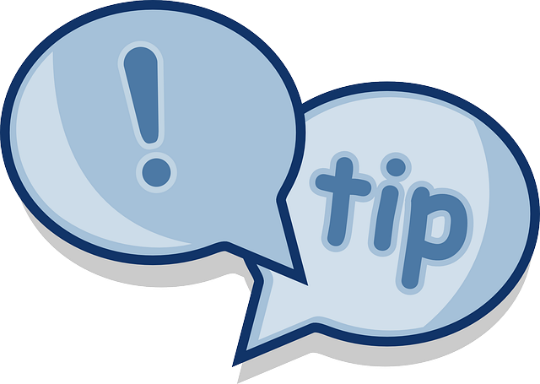 However, there are a few things that you should also do before you begin to ensure that you don't fall victim to online shopping fraud ahead of one of the most expensive periods of the year:
Update the antivirus software on your computer/smartphone/tablet
Only click links contained in email marketing newsletters from stores and addresses that you trust
Look out for the 'HTTPS' and padlock icons in URL bars when you're shopping on a site
Also check for other secure certifications, such as Trusted Shops and Google Certified Shops accreditations (you can usually find these either in the header or footers of the home page)
Search for customer reviews and feedback for websites and sellers you may not have bought from previously
If the option is available, paying using PayPal can give you a little added security when completing transactions
And, of course, if something just looks too good to be true, then it most likely is!

Why it's important that site owners are ready
As you'll see from our infographic, Cyber Monday is no longer just an American event- it's well and truly a big deal here in Britain, too.
£600 million was spent online on Cyber Monday in the UK last year, and in 2014 we expect this number to increase further.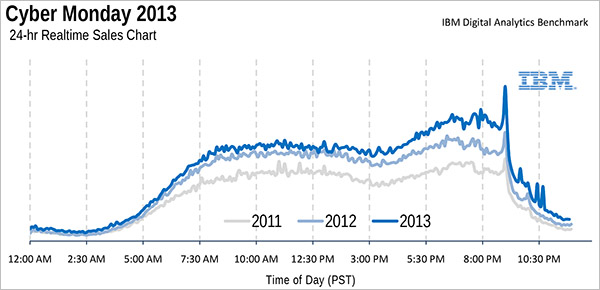 And don't assume that because you're not a department store or fashion retailer that you won't be affected! Consumers and businesses alike use Cyber Monday to grab a bargain on all kinds of products, whether they're Christmas gifts or office supplies for the new year.
For example, at TonerGiant.co.uk we sell printers, printer cartridges and stationery to business customers. Not exactly the kind of products on the average consumer Christmas list, but last year on Cyber Monday we saw:
Sessions on our site increase by 15.9%
New users increase by 18.8%
33.19% increase in transactions
34.4% increase in revenue
14.95% increase in conversion rate
Compared to the previous Monday (25th Nov 13).
Remember: 20-40% of annual sales for online SME retailers are generated in November and December- can you afford to miss out on such a popular shopping day during this period?

What can site owners do to prepare?
Here are a few things you can do to help get your site armed and ready to take on Cyber Monday:
Leverage your data to construct effective promotions- use everything at your disposal, from Google Analytics to your CRM system to ensure that you're building the right promotions for your target audience. Think about everything from demographics and average spends per visit to produce an offer that will make them not want to miss out.
Prepare your servers for an increase in traffic- short of investing in new server solutions, there are plenty of things you can do to ensure that your website doesn't become overwhelmed with a spike in traffic. Clean up your databases, remove unnecessary plug ins, get rid of large images and graphics that might cause a page to load slowly etc. These are just some of the things that can help your site to be ready. (Ecommerce expert Rob Abdul outlines some measures in his video 'Cyber Monday- Be Ready').
Prepare for your website to go down- of course, even following some of the steps outlined above might not be enough. Although it's incredibly frustrating, these things do happen. However, it's important that you're prepared for this eventuality, particularly on a day when your site may come on the radar of a host of new visitors and especially when there will be plenty of other sites running similar promotions. Monitor your site closely and spot when an outage may be about to happen. If your site goes down, quickly tell your customers what the problem is. This can be done with an effectively written holding page, posts on social media and through email marketing. Tell your customers when you expect the problem to be resolved and why they should return once you are back up and running.
Think about PPC- if your SEO performance isn't amazing and you believe that Cyber Monday shoppers may find it tough to find you with a simple Google search, it might be worth considering investing in paid search ads for a short period of time to help put your brand at the top of the rankings. Be warned that bidding on certain keywords will be particularly fierce on Cyber Monday, but if you target more long-tail keywords your investment might reap a valuable return.
Design easy to navigate landing pages- think about the pages on your site that new Cyber Monday visitors might arrive to first. Will they make these new potential customers want to stay or simply head to Google and find an alternative? Make sure these pages especially are easy to read and navigate.
Create targeted and personalised emails- this is even more important on Cyber Monday as your customers are likely to have a whole host of other promotional messages in your inbox when they log on. So make sure your message stands out and, most importantly, make sure it's tailored to the right person.
Leverage social media- between Thanksgiving and Cyber Monday in the US last year, social media helped to generate $148 million in sales. People will be on sites like Facebook and Twitter actively seeking out promotions, as well as boasting about and sharing what offers they've found with their friends. Use your social channels to concisely promote your offers and use tools such as Hootsuite to listen to people that may be crying out for help and assistance from a site like yours.
Use Cyber Monday to grow your database- tweak those contact forms as new visitors means new leads.
What do you think about Cyber Monday? Will you be hunting for bargains on 1 December? What are you doing to get your ecommerce site ready? Let me know in the comments section below, or tweet @TonerGiant.