It's Friday! Now breathe…
The weekend for many of us is about relaxing. It's about leaving the stresses of the last five days at the office until Monday.
And for many, it means not having to deal with the office printer for 48 whole solid hours!
For those of you that go through some sort of hell with your printer Monday to Friday, we've delved into the Twittersphere to find some poor souls from the last few weeks who share your pain:
Monstrous use of full stops can more accurately demonstrate your printer rage.

Is this a tip outlined in your printer manual, Laura?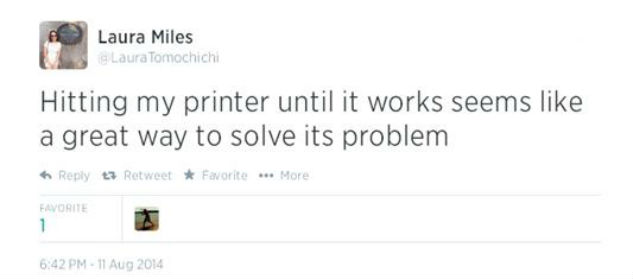 Kate's on the brink.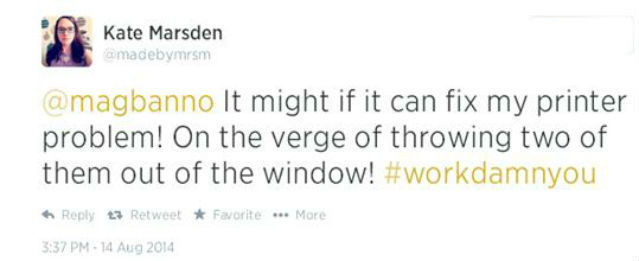 Again with the windows!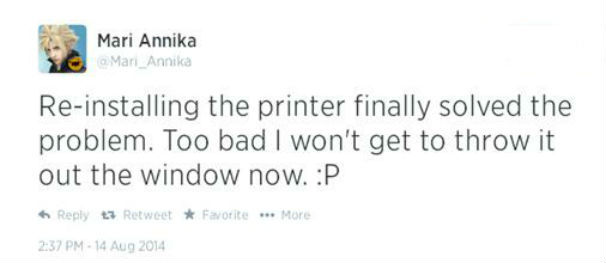 Might be time to buy a new one if it eventually happens, Sarah.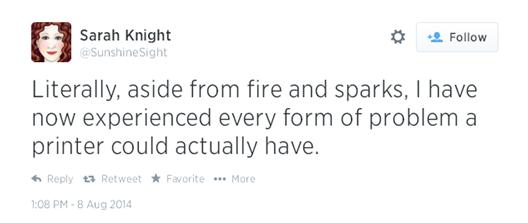 John here living in an episode of The I.T. Crowd…
And finally. We wonder whether former Education Secretary Michael Gove wish he'd thought of this before the recent cabinet reshuffle?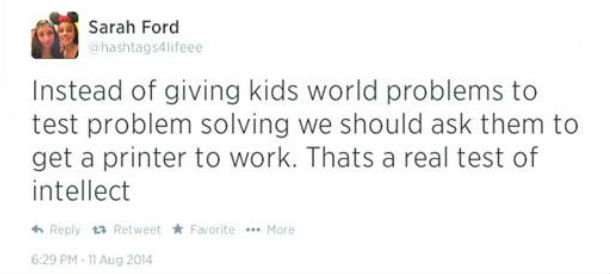 Remember- don't suffer in silence. If you're having printer problems, you can turn to us here at TonerGiant.
What kind of grief has your printer been giving you of late? Leave us a comment below or tweet us @TonerGiant.