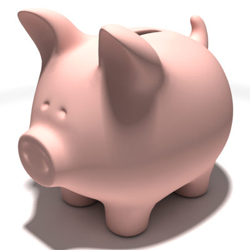 In these tough economic times most business are looking to reduce their overhead costs… We've got 8 easy ways to reduce your office costs that will save you £100's per year.
1. Send Invoices by email
Sending invoices by email, usually in a PDF format, can really show a big saving. You save on printing costs, paper and envelope costs and postage costs. For every 1000 invoices you send out you can expect to save around £480.
2. Use Remanufactured ink and toner cartridges
Switching to high quality remanufactured toner cartridges can show savings of up to 60%. So for every full set of colour cartridges you use, you can expect savings from £60 to more than £200.
3. 2nd Class Post
Do you really need to send so much mail by 1st Class Post? The answer is probably not, and with the upcoming Royal Mail price increases every 500 letters switched to 2nd class will save you £50.
4. Print Duplex
Many modern printers will print using both sides of the paper. Based on an average paper and print cost you could save £25 for every ream of paper when you print both sides instead of just one.
5. Review Prices Often. Ask Your Supplier For a Discount
In these difficult times no supplier can be complacent with their customers… Use this to your advantage by analysing your spend and then arrange a meeting with each supplier to renogociate your buying prices. How much you will save will depend on many factors, but why not start out to save 15%? You may not achieve this, but any saving is a saving worth having.
6. Turn To The Web For a Better Deal
Chances are that you buy many of your office supplies – toner, paper, tea, coffee, cleaning supplies, etc from a local supplier or a catalogue. All of these products will be available from a specialist internet supplier and whilst you may have to pay on a credit or debit card rather than a credit account, the savings you will make could be considerable.
7. Buy 'Own Brand' Products
Do you really have to buy the more expensive branded pens, paper, correction fluid and post it notes? Of course you don't! Most suppliers will offer their own brand alternative and you will save around 30% – 50%.
8. Authorise Every Purchase Order (For One Week)
This might seem like more trouble than its worth but try it for a week. By seeing every purchase order raised I guarantee you will be surprised by some of the items being ordered and the price being paid. If you do this once a quarter, you will save £100's every year.
So there's my tips on how to save on office costs. As a starting point, why not see how much you can save on your toner cartridges at TonerGiant.co.uk.