As most of us will know, work is our second home. I spend between 8 – 10 hours, 5 days a week, working at a desk, in front of a computer, in a normal office (by normal I mean plain white walls, square windows and stairs…you get the idea). I mean let's be honest before I even worked in an office I always imagined it to be plain, unexciting and ordinary. But, these next 10 office designs will change the way many people (including me) will think about offices. Why use stairs, when you can have a slide?
Selgas Cano – Madrid
Selgas Cano is a Spanish architecture firm based in Madrid. The office is below ground level and surrounded by nature. I bet a lot of day dreaming occurs!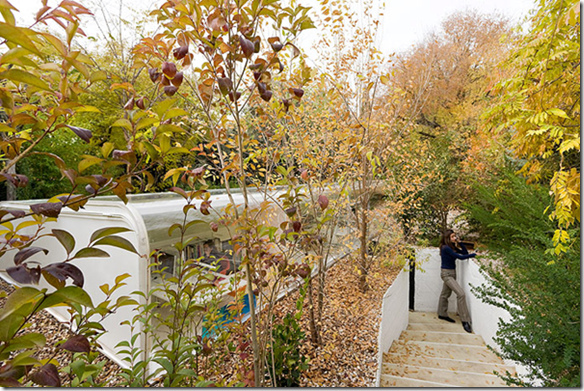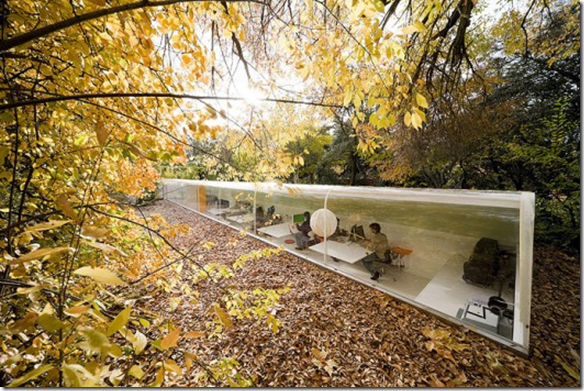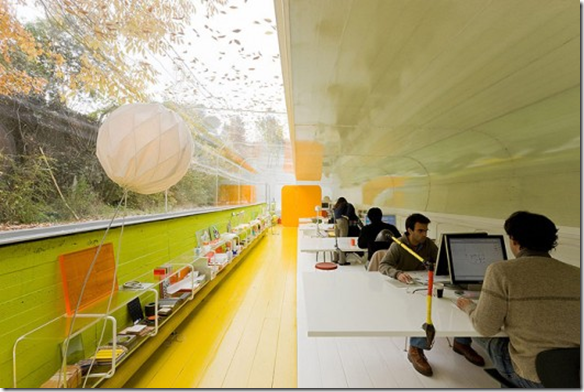 Image Source = Iwan Baan
Google Office – Zurich
One of my favourites has to be Google's office in Zurich. Fully equipped with slides, beanbags and pool tables it has to be every office workers dream.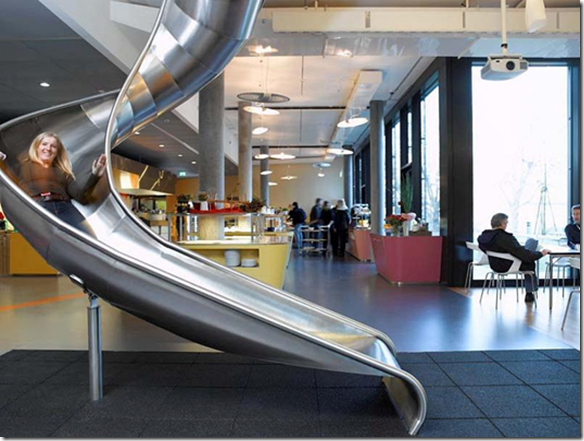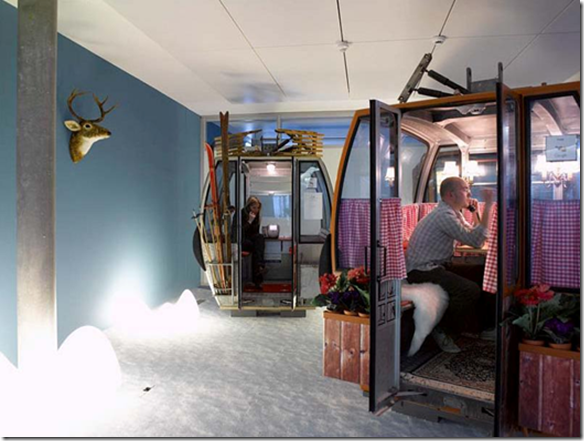 This has to be relaxing!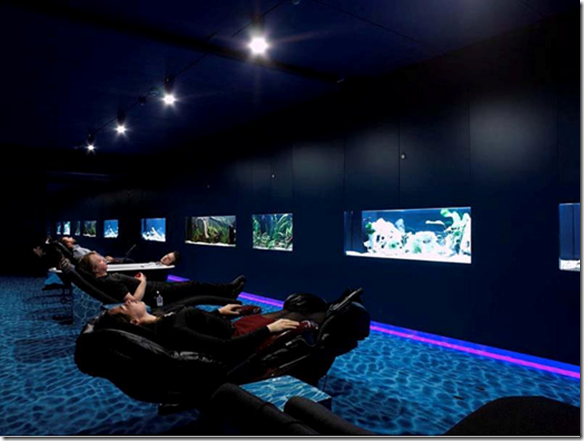 Image Source = Bored Panda
Corus Quay – Toronto, Canada
Located in East Bayfront Toronto, Corus Quay is the corporate headquarters for Corus Entertainment. Any office with a three story slide has to be cool.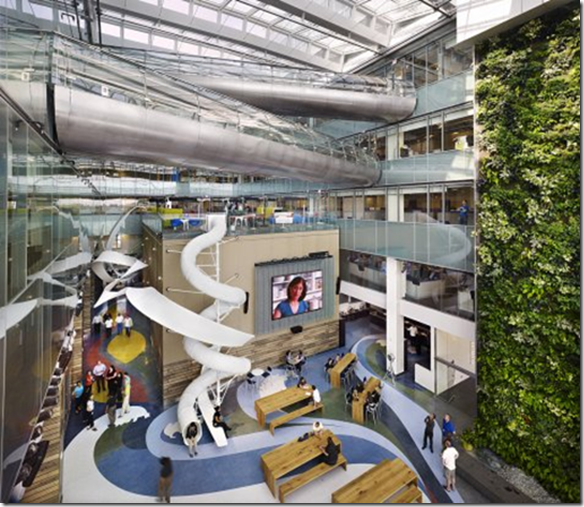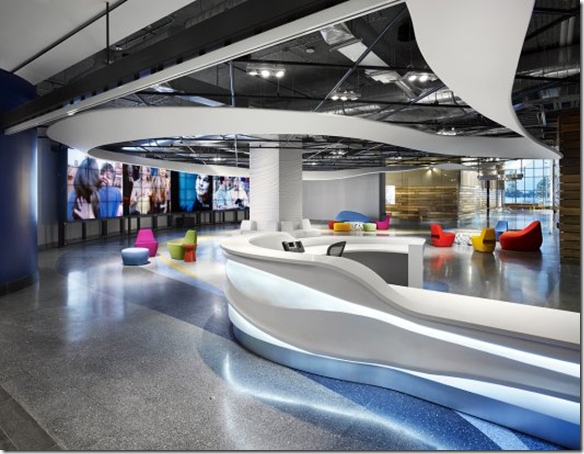 Image Source = Architizer
White Mountain Data Centre – Stockholm, Sweden
What was previously a Cold War Defence Facility in Stockholm, Bahnhof now run their data centre inside this ultra-secure bunker located in the White Mountains.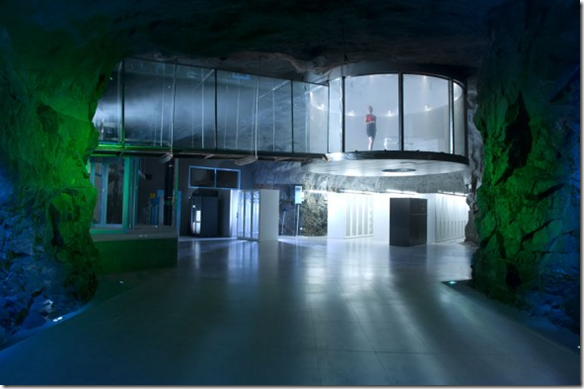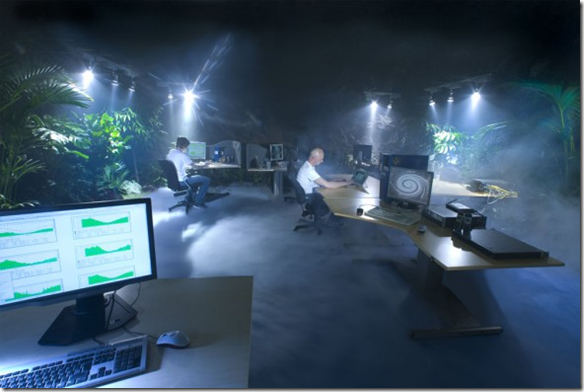 Image Source = Top Box Design
Macquarie Group Offices – London
Macquarie is a global provider of banking and investment services. Their London office has to be one of the coolest around, with its unique layout and bright red staircase.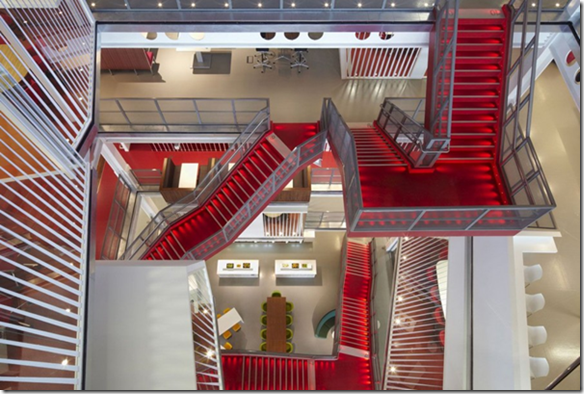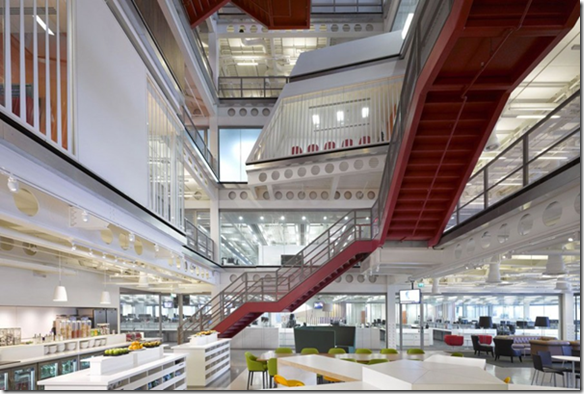 Image Source = Yupiu
Comvert – Milan
The Italian company Comvert manufacture and distribute clothing for skateboarders and snowboarders. In their office/warehouse they have a 144sqm bowl made out of timber, which has to be cool.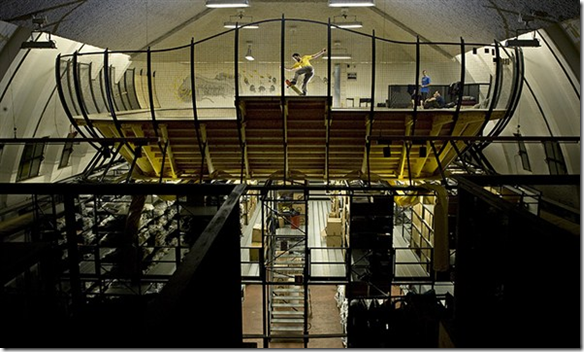 Image Source = Arch daily
Red Bull – London
Here is Red Bulls UK HQ that contains wicked slides, table tennis and a roof top terrace.
See the slide?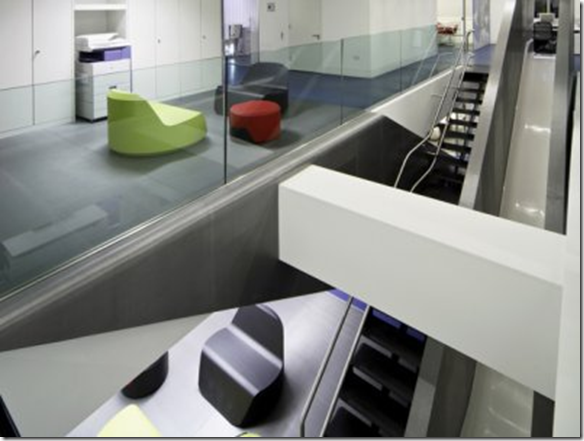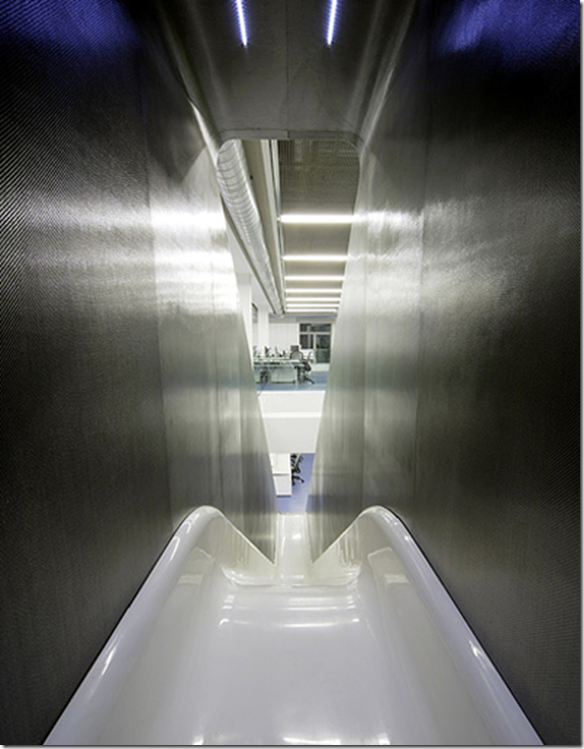 Image Source = Total Clean
CheBanca Office – Milan, Italy
I think this has to be my favourite. I love the styling and how clean the design looks.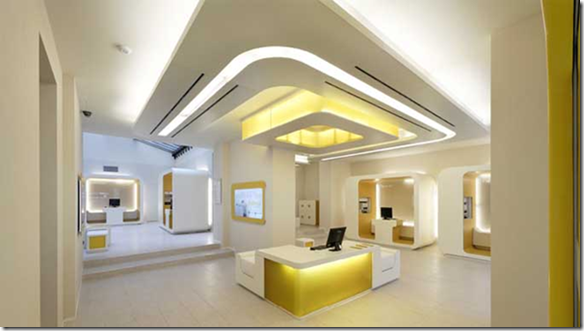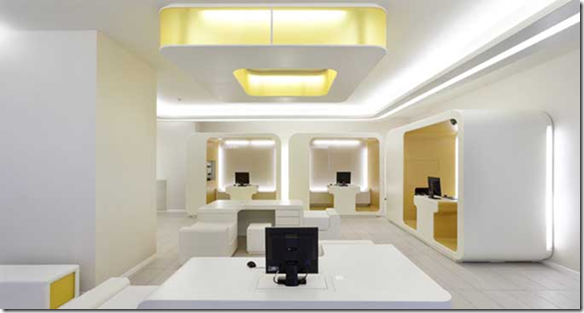 Image Source = The Cool Hunter
Skype – Palo Alto
I love Skype's open plan design which gives it a relaxed environment. Another nice touch is the circle rugs which look like patches of grass, great for a relaxing break time.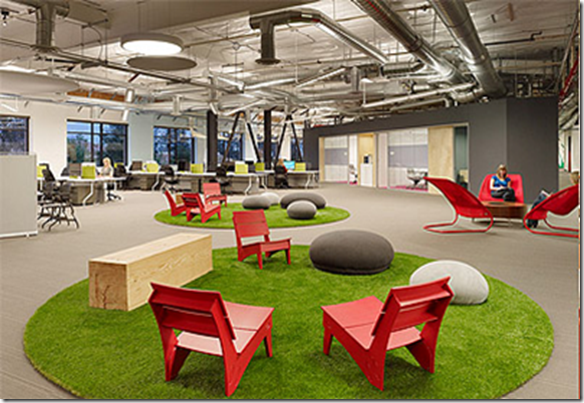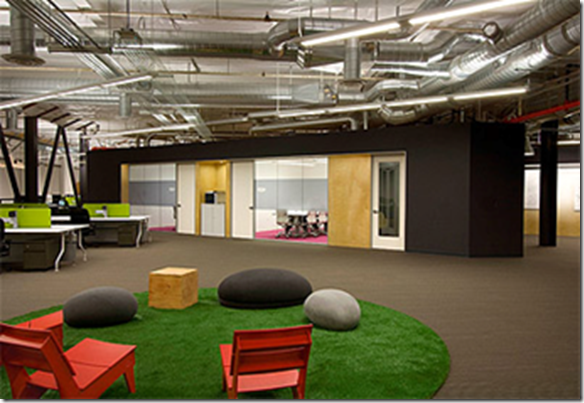 Image Source = Mindful Design Consulting
Mindlab – Denmark
Mindlab also has a very open plan office but what makes it unique, is that most of the workplace (that's white) can be wrote on, like a whiteboard. Great for brainstorming!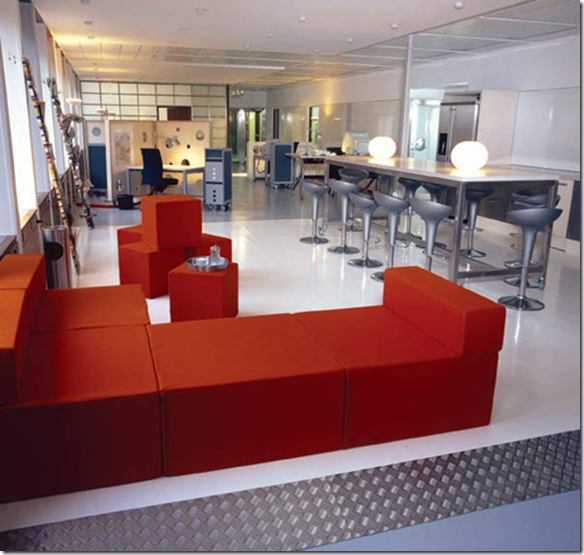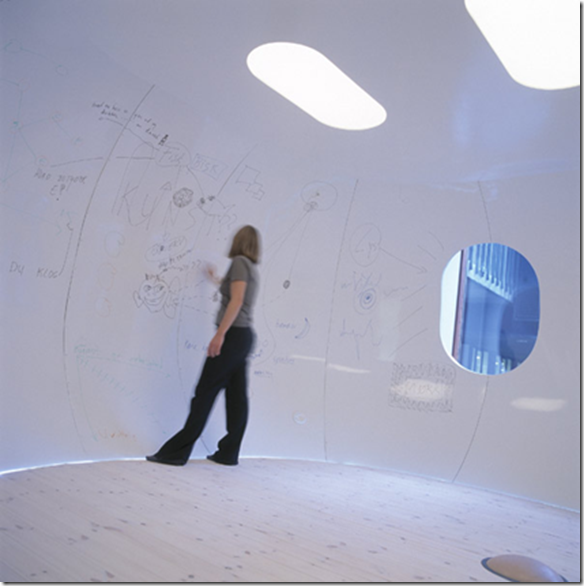 Image Source = Officeal
Well, that covers my top 10 coolest office designs. If you think you work in a cool office, send me a picture and it may just get included in the next one.