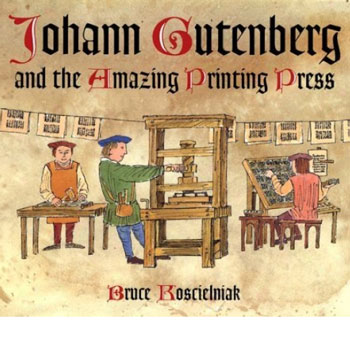 As I collected my printed report from the Samsung machine that sits near my desk this morning, I started to think of how print touches our everyday life and most of the time we don't even realise it…
So for all of you who like top 10's, here's my Top 10 printing types
10. Woodblock Printing: This is one of the first types of printing and involves cutting away a design in a block of wood, which in turn is dipped in ink and pressed on to paper or fabric. Woodblock printing dates back to around 200AD.
9. Flexographic Printing: Mainly used for product packaging, Flexographic printing is used to print cardboard boxes, plastic bags, bottle and tin can labels.
8. Gravure Printing: A high quality printing method where the image is etched on to a metal plate.  This in turn is rotated on to the cylinder and transfers the printed image to the paper or other substrate. Used for volume printing methods including wallpaper printing and magazines.
7. Screen Printing: This type of printing was initially called 'silk screen' printing as in its earliest form the ink was pushed through a stencil pattern that was held on silk. Today Screen Printing offers huge diversity and can be used to print mugs, caps, circuit boards (hence the term printed circuit boards), clothing and large scale billboard posters.
6. Letter Press: The original process was founded by Gutenburg back in 1440. Originally used to print books, the image is held on a plate that is above the surface to be printed and pushed down to make contact with the paper to form the print.
5. Dot Matrix: This one takes me mback to my younger days… My first home printer was a little Epson Dot Matrix printer! The printed image is produced by the print head striking the paper through an ink-soaked cloth ribbon. The image is made up of a vast array of tiny dots!
4. Dye Sublimation: Takes many forms, but generally speaking, uses heat to transfer dye on to a medium such as paper, plastic or fabric. A good example of this type of printing would be the little 6×4 printers that are specifically designed to print home photos, like the Samsung SPP-2040.
3. Inkjet Printing: I was surprised to learn that the first inkjet printing device was patented by Siemens in 1951. However, the inkjet printers that we know today first came into our homes and offices in the 1980's. At the forefront of the technology was Canon and HP. The printer ink cartridges in these machines have a series of tiny chambers, with each of these containing a heater.  To eject a droplet of ink from the chamber, a pulse of current is passed through the chamber causing a rapid vaporisation of the ink in the chamber to form a bubble… This in turn causes a large pressure increase which propels a droplet or bubble (hence Canon's trademark 'Bubble jet') of ink on to the paper. All this happens in a micro second and is repeated thousands of times a second to produce the high quality images and text on the page.
2. Laser Printing: The first laser printer was invented in 1969 by Xerox. Today, laser printers are widely used in offices both large and small… As the technology develops, the printers are becoming cheaper and are getting smaller (such as the Samsung CLP-325).  This explains why we have recently seen the increased usage of laser printers in our homes.  Whilst it would be difficult to concisely explain the printing technology here (a further blog possibly!), here is a simple explanation… An electrical charge is created on the printer drum in the form of the image and toner particles are drawn to the charged image. The toner is then passed to the paper and the fuser uses heat to 'fuse' the toner particles to the paper.
1. Litho Printing: Undoubtedly the most common form of printing used today. The inked image is transferred, (or offset) from the printing plate to a rubber roller and then on to the paper. Litho printing is used to print letterheads, brochures, posters, magazines and much, much more.
So there we have it, my 10 top printing methods. This list is by no means a comprehensive list either!
With thanks to resources, Wikipedia & HowStuffWorks.