Fun Timetable Template
Get organised for the new School year with these fun timetable templates, you'll never miss a class with these! We have a selection of templates to choose from to cater for a variety of different school timetables.
Simply place the time range in the empty boxes at the top (eg. 12 – 1pm) and the name of your class in the light grey boxes next to the days of the week (eg. Maths). There's a notes section at the bottom for anything you need to remember about your classes.
Print this in landscape mode on A4 paper for best results and write on it in ballpoint pen or felt tip.
Select on one of the preview images to download the template that best matches your school timetable structure and send it to your printer.
Where can I get cartridges for my printer?
If you need Ink or Toner for your printer, you can get the very best prices from our online store.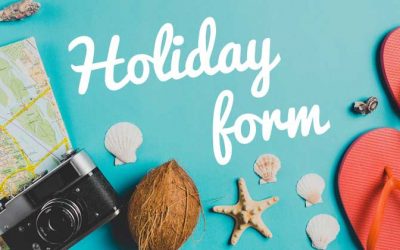 There's nothing more exciting than the anticipation of going on holiday, exploring a far away land or relaxing on an exotic beach with your nearest and dearest. But wait right there! Before you can start all that, you need to get the boring bit out of the way first and that involves filling out forms to get you out of work for a week or two.
read more