Are you wondering, 'what is a printer error 79?'. This is a common problem among many HP LaserJet printers such as the CP2025 usually caused by a bad print job. Despite the advice on the printer screen, turning the printer off and on does nothing and in fact the printer may reboot itself over and over on it's own.
Don't worry, many of our customers have asked us for advice on how to fix this annoying problem so we're going to show you what to do in 4 easy steps….
CP2025 Error 79 – Why does this happen?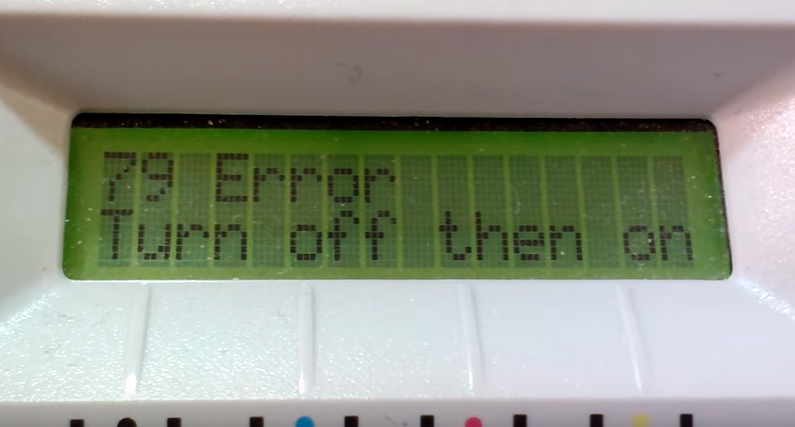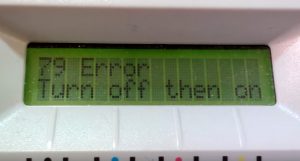 Firstly, why does this happen? Well 'error 79' usually occurs when you are in the middle of an important print job and normally means that you can't go any further with your task at hand but there are a few simple reasons for this frustrating problem. Here's why it happens:
The error is usually caused by a corrupt print job in the list on a networked printer.
This can also be caused by outdated firmware
Corrupt print Job
Believe it or not some browsers can cause issues with certain printers when printing something from a website. You will likely find that you were printing from a web document or website and usually internet explorer when you experienced the Error 79. This is caused by the printer getting stuck in a loop after attempting to print from the encoding of the website.
Internal firmware error
This particular error code actually refers to an internal firmware error which in turn makes it difficult for the spooler and the printer to communicate correctly, allowing the printer to complete its task.
How to fix error 79 in 4 steps
First of all, take a deep breath, step away from your printer for a few minutes and let the rage subside. Following these easy steps will have you up and printing again in no time at all:
Switch off / unplug your HP Laser Printer
On any connected PC, find the print queue and cancel all jobs waiting to print
Switch the printer back on
Try and print the documents again but use an alternative browser than the one originally used.
Hopefully your printer will be up and running again, and you can get yourself a hard earned brew!
If you're still having problems
It could be that you need to update your printer firmware to get the spooler and the printer communicating correctly again.
Follow the first 3 steps above.
On the printer menu go to settings and find the update option.
Download and install the firmware.
Restart your printer by switching off for 5 minutes then back on again.
Now you should be rocking and rolling! If not, try contacting HP support who will be more than happy to help or by contacting us in the comments below.
Did this fix your CP2025 error 79 issue? Let us know in the comments below!