What is Pepakura?
Most people will probably have never heard of Pepakura. Indeed, until a few weeks ago, TonerGiant hadn't either. So what is Pepakura? We hear you ask. Essentially, Pepakura is a new, fandangle form of papercrafting that lets you create incredibly detailed 3D models using a piece of card and a standard household printer. The practice has become particularly popular among cosplayers, who have used Pepakura to create all sorts of amazing designs — from storm trooper suits to iron man costumes.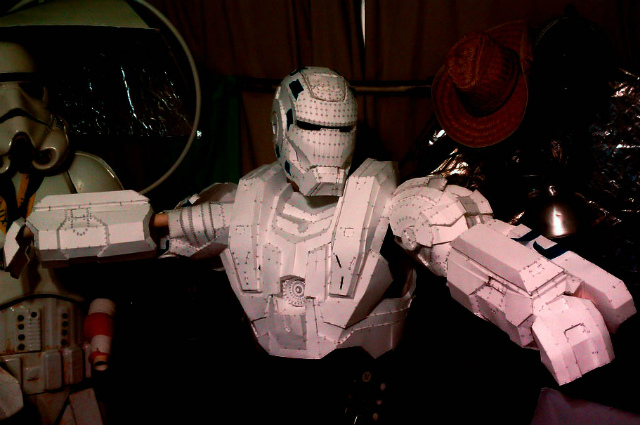 But don't be deterred by the geekiness — Pepakura is lots of fun, and there are a range of designs you can download and create for free by paying a visit to one of the many public Pepakura shareware sites available on the WWW. Whether you've an interest in modelling yourself or know someone that does, Pepakura is a fun and affordable way to keep yourself busy for hours on end.
Fancy giving Pepakura a go? Then read on for our guide, which includes information on how it works and where you can get started.
How it Works
OK, so we've successfully piqued your interest. But before you go about printing your own Pepakura models with reckless abandon, there are a few things you need to know about how the process actually works.
Firstly, Pepakura doesn't actually refer to papercrafting itself — that's just… modelling. What Pepakura refers to is the program you'll need to download in order to create and print the 3D models on to a 2D sheet of paper. But for simplicity's sake, we'll just keep calling it Pepakura.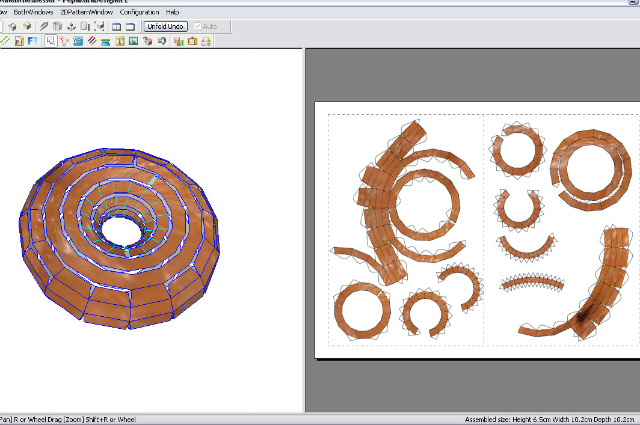 Secondly, the process of Pepakura is actually very straightforward. You create or download a 3D design using the aforementioned Pepakura program, which uses the 3-dimensional data to create a 2D design. Then, you print it on to cardstock using your normal household printer, and set about folding, snipping and ultimately gluing it all together. Simple.
However, we'd like to note that Pepakura isn't necessarily for everyone. The process of folding, cutting and sticking all the components of a 3D model together can be a little tedious, and things can get messy when you add glue and children to the equation.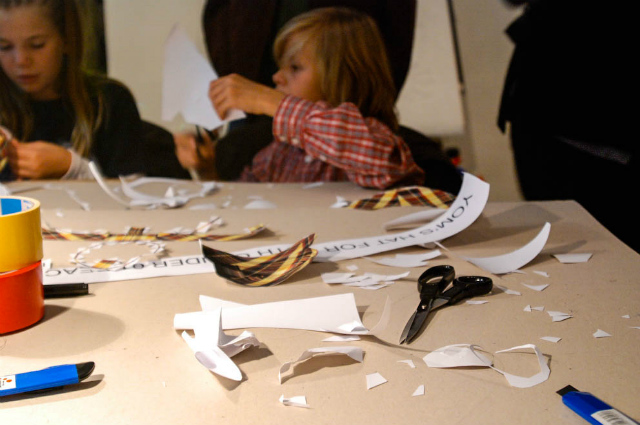 But, if you've an ounce of patience and a steady hand, Pepakura is a worthwhile way to spend some free time and put that dusty old printer to good use once more.
What You'll Need
As you'd expect, there are a few things you'll need to invest in before you delve into the colourful world of Pepakura. Here, we list what you'll need to buy, collect and download prior to your first Pepakura pursuit: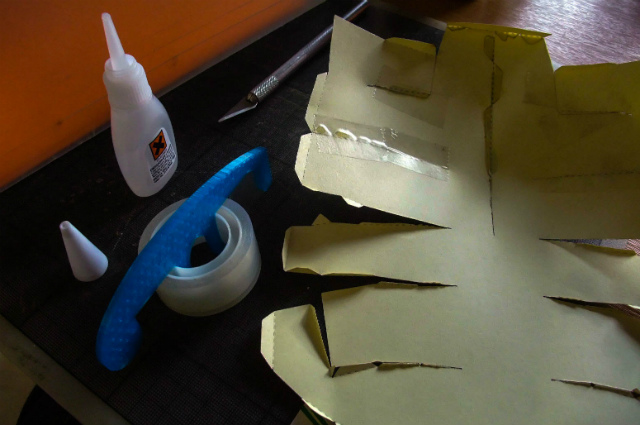 Pepakura: Depending on how seriously you plan to take your new hobby, you'll need to download Pepakura Designer or Pepakura Designer File Viewer. Pepakura Designer File Viewer will only allow you to download and print other designs, whilst Pepakura Designer allows you to create your own printable models — for a price of course.
Glue: The next thing on your Pepakura shopping list is glue, of which we'd recommend hot glue or high quality super glue. Some Pepakura experts also use rubber cement, but this is only suitable for advanced designs.
Craft Knife: Pepakura requires complete accuracy when it comes to folding and cutting, and a pair of scissors just doesn't quite cut the mustard. We'd recommend buying yourself a craft knife, cutting mat and a metal ruler to ensure complete precision.
Polyester Body Filler: If you're looking to create truly stunning Pepakura designs, it's a good idea to invest in a tub of polyester body filler to give your model complete support and sturdiness. Just ask for some in your local DIY or craft store.
How to Get Started
Now thatyou know what is pepakura and you've ticked off all the items on your Pepakura shopping list and downloaded the correct program, it's time to get stuck in. We'd recommend starting your Pepakura project by creating a model shared by someone else. The best place to go to download the latest Pepakura creations is the shareware site, Tamasoft.co.jp. Here you'll find all manner of Pepakura designs that are completely free to download — from movie characters to famous buildings and landmarks.
If you're looking for a specific Pepakura design, it's a good idea to use speech marks in your Google search — "…what is Pepakura design" for instance. This will help to narrow your results and enable you to find the right type of file more quickly without trawling through hundreds of results.
After you've downloaded a Pepakura file and opened it in Pepakura Designer, review which components need printing and which pieces need to be cut out and glued together. Some designers make this easy by numbering the pieces, but others don't. To make life easier when it comes to assembly, we'd recommend keeping the Pepakura Designer program open so that you can review where the folding and cutting lines should be.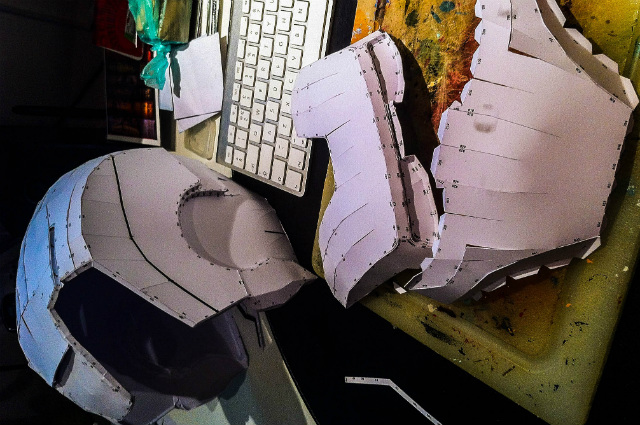 If you're well up for giving Pepakura a go, TonerGiant can help you dive right into your new hobby thanks to our range of affordable and printers and replacement cartridges. To browse our complete range, visit the TonerGiant homepage or call us today on 0845 365 3605.
Image credits: Sascha Pohflepp, Emmanuel Gilloz, Gordon Tarpley, Charlie Smith