Updated 27/04/2021
Printer Spooler Errors
Is your printer displaying error messages like: 'Printer Spooler Error', 'Printer connection failed', 'the local print spooler service  not running' or something similar to 'Please restart the spooler'? Printer error messages are super frustrating – why can't it just tell us in plain English? Do our printers hate us?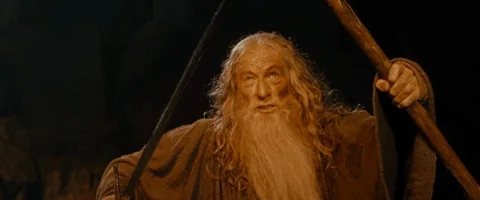 Fortunately, while this is a most annoying printer problem, it's also incredibly common. Below we explain – in simple English, nonetheless – what precisely a printer spooler is, and the steps you need to take to fix this issue and get you printing again. Take that to the bank, printer!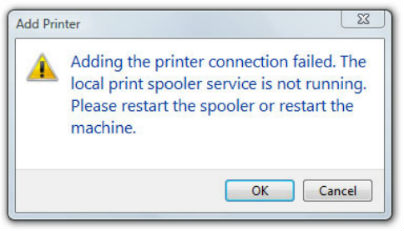 Here's what you'll learn from this page:
What is a printer spooler and why do I need it?
What problems a spooler error can cause.
How to fix a printer spooler error
What is a printer spooler?
The word 'spooling' is a computer programming term and refers to a computer application that organises data or information and passes it across to a device with low memory and is usually slow to handle the data, such as a printer.
Why do I need a printer spooler?
The printer would struggle to handle all the information about what you are printing at once because it isn't fast enough and it doesn't have a very high memory. That's especially true if your printer is connected in an office where lots of people may be printing at once.
So, the printer needs a program to decide what order the documents should be printed in (depending on who clicked print first) and slowly pass the list of documents to be printed rather than send them all at once.
If you use a Windows operating system, you will have a spooler built into your device. It works with your printer to order the print jobs. A spooler means that you don't have to wait for one job to finish before loading up another; it simply puts it in a queue and gets it ready and that's where the term 'print queue' comes from.
Common problems:
Various problems involving the spooler can occur with printers after you click print. Usually if there is an issue with one document that has been sent to the printer and has been added to the print queue by the spooler, it will cause all print jobs behind it in the queue to stop. These can include:
Print jobs getting stuck in the queue
Data or documents in the spooler becoming corrupt and the spooler can't translate it for the printer.
Spooler service failure – The PC or spooler software has crashed part way through the transfer of information.
All the issues listed above will mean that your printer will stop in its tracks and refuse to print any more of your much-needed documents.
How to fix a printer spooler error
Printer Spooler Issue
Before you go any further, it's worth restarting your computer and then re-sending the requests to the printer. For some this will do the trick, but it won't for those with a slightly more complex issue. Nevertheless, it's important to try this first to rule it out (remember to save any documents before restarting). However, the chances are that you may need to reset your spooler. This will wipe the queue clean and remove the errors in the system. Here's how to do it:
Shut down any programs such as Word or any other that you might have used to try and print with
Click the 'Start' button > Type 'Administrative Tools' > then click 'Services'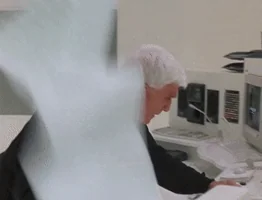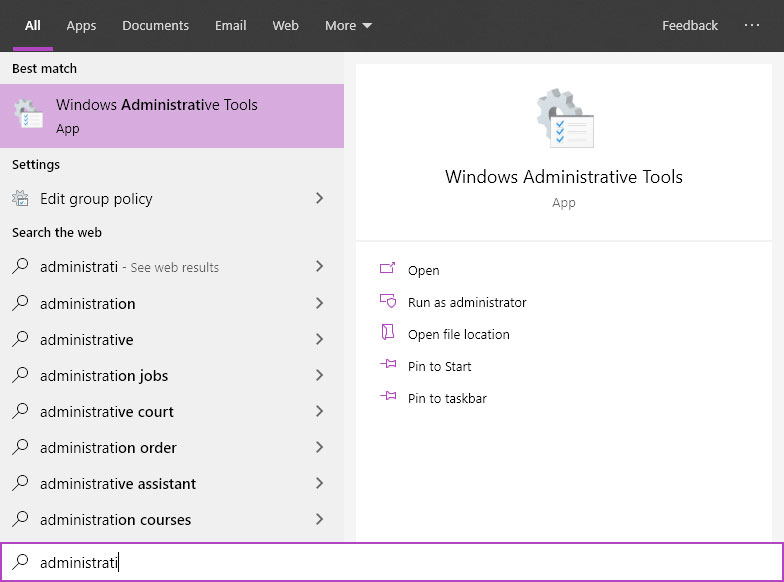 Then, on the list that appears, scroll down to 'Print Spooler.' Right click and select 'Stop.'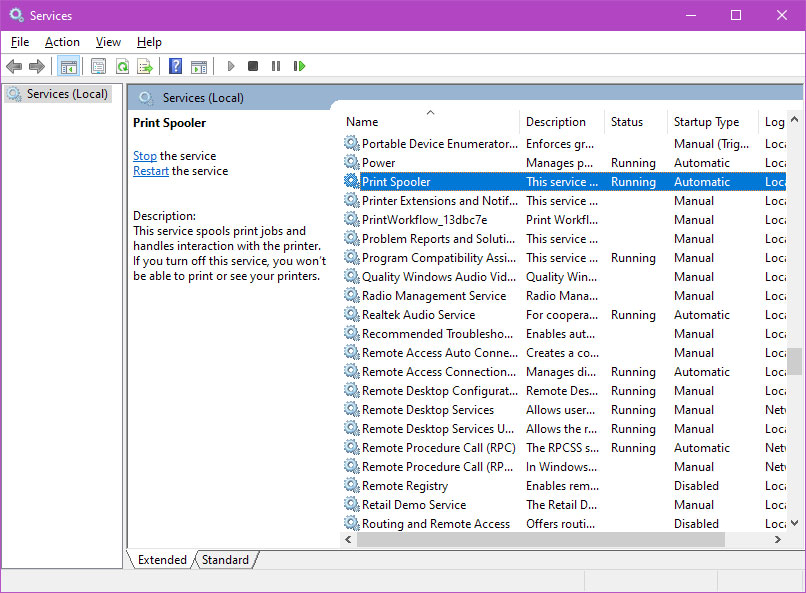 Head to 'My Computer' and double-click 'Local Disk (C:).' Then select the 'Windows' folder.
'System32' folder> 'spool'>'Printers'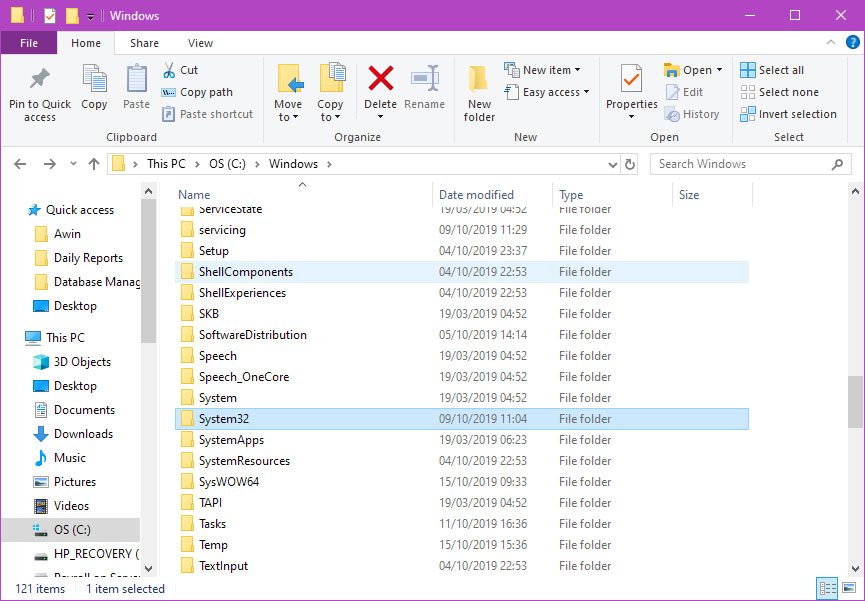 Delete all the print jobs in this folder
Head back to 'Services,' find 'Print Spooler' and right click. Now select 'Start.'
Now open the program you closed down and try and print the document you wanted as normal
Clear the Printer Queue:
You can also clear down the print queue by asking everyone who has sent something to the printer to go to their control panel on their computer and visiting 'Printers and devices', right clicking the printer icon and selecting 'See what's printing'. Then in the list of things printing, each individual item will need to be cancelled from the queue by the person who sent it to the printer.
Update the Print Driver / software:
Old printer drivers (software installed on the PC that communicates with the printer) can also cause the printer spooler to fail. Search the website of your printer manufacturer for a new 'printer driver' which is an updated version of the software and install the most up to date driver on your PC. This can often fix many printer issues.
Android Spooler: How to Fix
Tap the settings icon on your Android device and select the Apps or Applications button
Select 'Show System Apps' in this section
Scroll down this section and select 'Print Spooler'. Certain devices will require you to first click 'Storage' before you can do so
Press both Clear Cache and Clear Data
Open the document or image you want to print
Select the menu icon and then press print
A print preview screen will appear, where you will select your chosen printer
Hopefully this has fixed that darn printer spooler error and you're back in the realm of printing nirvana! How do you like them apples printer??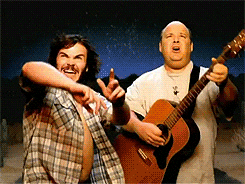 Did this fix your problem? Let us know in the comments below or tweet us

@TonerGiant

.