Printer Spooler Error
"Printer Spooler Error". Getting messages like this as you try to print?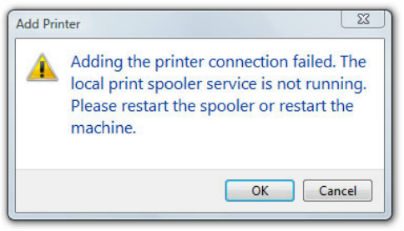 It's a problem that's annoying, but also incredibly common. Below we explain what exactly a spooler is and the steps you need to take to overcome this issue.
What is a printer spooler?
If you use a Windows operating system, you will have a spooler built into your device. It works with your printer to order print jobs. A spooler means that you don't have to wait for one job to finish before loading up another; it simply puts it in a queue and gets it ready.
Common problems
These can include:
Print jobs getting stuck in the queue
Data in the spooler becoming corrupt
Spooler service failure
All of which will mean that you won't be able to perform prints.
Resetting the spooler
Before you go any further, it's worth restarting your computer and then re-sending the requests to the printer. For some this will do the trick, but it won't for those with a slightly more complex issue. Nevertheless, it's important to try this first to rule it out.
However, the chances are that you may need to reset your spooler. This will wipe the queue clean and remove the errors in the system. Here's how to do it:
Shut down any programs such as Word or any other that you might have used to try and print with
Click the 'Start' button>'Administrative Tools'> 'Services'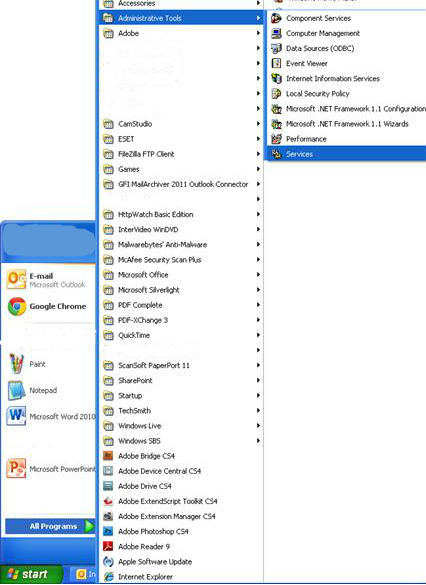 Then, on the list that appears, scroll down to 'Print Spooler.' Right click and select 'Stop.'
Head to 'My Computer' and double-click 'Local Disk (C:).' Then select the 'Windows' folder.
'System32' folder> 'spool'>'Printers'
Delete all the print jobs in this folder
Head back to 'Services,' find 'Print Spooler' and right click. Now select 'Start.'
Now open the program you closed down and try and print the document you wanted as normal
Did this fix your problem? Let us know in the comments below or tweet us

@TonerGiant

.