Compatible Ink & Toner
Made to the highest standards and backed by our 3 year guarantee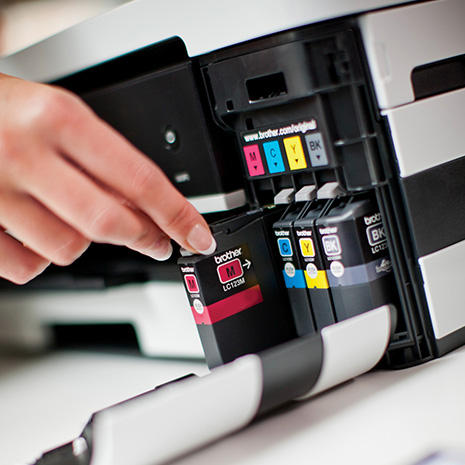 What Is A Compatible Cartridge?
Compatibles can also be referred to as 'own brand' or 'remanufactured' cartridges. These are ink and toner cartridges that are made for your HP/Samsung/Brother etc. printer, but are not made by your printer manufacturer. Of course, the primary factor for choosing a compatible cartridge is to save money. By looking at a cross section of our customers, we've found that, on average, a business could save £1256.96 each year* by choosing our own brand cartridges for your printers instead of originals. Another benefit to compatibles is that most are produced using recycled components from original manufacturer cartridges, making them a more environmentally friendly purchase decision, too.
Perhaps the biggest concern people have about own brand cartridges is whether they'll be as reliable as original cartridges and produce good print results. The truth is, if you buy cheap cartridges from a less than reputable supplier, you'll likely be buying an inferior product. But if you buy a good quality compatible from a reputable supplier, one that can offer you warranties and guarantees, then you'll be getting a product that will rival an original cartridge in all areas.
*Based on an average of savings calculated for a sample of our current original cartridge customers over a 12 month period.
How Are They Made?
Our compatible cartridges are made to the highest ISO standards. These ensure that "products and services are safe, reliable and of good quality." The video to the right shows the inside of one of the factories where our own brand cartridges are made and as you can see, it's clean, professional and extremely organised. Each used original cartridge that comes into the factory is painstakingly inspected. This ensures that only the best components are actually used to create new cartridges. They're then rigorously print and chip tested before leaving the factory.
Our compatibles come with a 3 year, no fuss guarantee. That's how confident we are in their quality.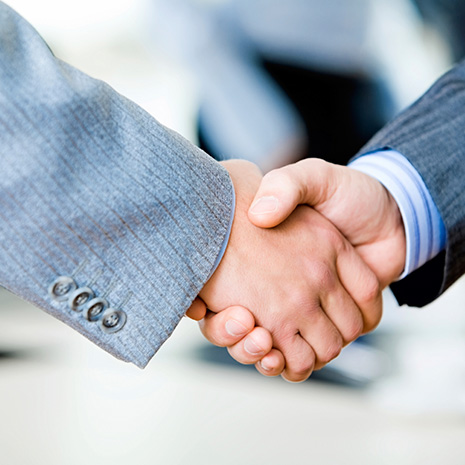 Our Promise
Forget everything you've ever thought to be true about compatible printer cartridges. Our own brand cartridges are different. Here's why:
We have an incredibly close working relationship with our manufacturer
Only cartridges that have been rigorously tested leave the factory
Our compatibles come with a 3 year, no fuss guarantee
They will NOT invalidate the standard manufacturer warranty of your printer*
These aren't cheap, nasty products. Our compatibles are made in factories with internationally recognising manufacturing accreditations. They undergo comprehensive quality checks at each stage of the production process. And they really will give you a print quality that rivals one produced by an original cartridge.
Remember that choosing our own brand cartridges can save you a serious amount of money, and can also help you to make an ethical purchase decision with their green credentials. They come with our 3 year guarantee, so shop in confidence and give them a try.
*Applies to standard 12 month manufacturer warranty that comes with a brand new printer. Extended warranty may differ.
When Your Cartridge Arrives
Take a look at the video on the right. It shows one of our compatible toner boxes being opened. This is what your order will look like with it arrives at your door. As you can see, they're professionally packaged. Great care is taken with every single cartridge we send out to ensure they're in perfect condition when you receive them.
Myth Buster
Will using compatible cartridges void my printer warranty?
No, it won't. In fact, it is actually against the law for anyone to tell you otherwise. The Competition Act of 1998 outlines clearly official guidelines over the monopoly of consumer goods. In addition, the Sale of Goods Act protects you when buying any compatible cartridge.
Are compatible cartridges inferior in quality?
This comes down to where you buy them from. Buy from a reputable supplier and you really will be impressed with the quality. Compatible technology has come a long way and suppliers like us can now offer products that really can rival the quality and reliability of original products.
Will compatible cartridges work in my printer?
Yes, they will! We have compatibles for some of the most popular model of printers, both old and new. If you buy own brand cartridges from a reputable supplier, you'll be getting a product of the highest quality and built to the same specifications as their original equivalents.
Aren't compatibles just original cartridges that have been drilled with new ink or toner?
Definitely not. Our own brand cartridges only use the best quality recycled components, and use new parts to create a finished compatible cartridge. All ink and toner is carefully inserted in a clean and controlled environment.
Does a compatible cartridge print as many pages as an original?
Whether you're buying original or compatibles, you should always check the page yield displayed in the product description. In terms of comparison, you'll find that many compatibles will either match or better the page yield of their original equivalents.
What our customers are saying
As an IT training company we print a great deal of course notes and so it is important that we use cost effective and reliable supplies for our HP printers. Sense IT did use HP branded toners for many years until TonerGiant approached us to try their remanufactured toners, I am pleased to report that the TonerGiant toners we are using and have been using for the past ten months have been excellent and provided excellent print coverage and matched the yield advertised.
Great product at a great price. This is a repeat purchase as this product has converted me to compatible toner.
As a multi-channel ecommerce retailer, we have a lot of ship notes to print. I've spent a lot of time over the years trying to find the most cost efficient printer/toner combination for ship notes, and I would definitely say that TonerGiant's own brand toner is the best I can find at present. There are slightly cheaper options available for the HP M603n printer that we mainly use, but they tend to be below the acceptable quality mark and often don't produce as many pages as you would expect from the high-capacity unit. Some of the very cheap ones can lead to a lot of toner 'dust' accumulating inside the printer. For all intents and purposes I can't tell the difference between one of TonerGiant's own brand cartridges and a genuine HP in terms of performance.
Thousands of compatible cartridges in stock – Start your search & save today!

Questions about compatible cartridges? Use the form below or call us on 0345 365 3605