Open a Business Credit Account and make it even easier to order your printing supplies with us.
Order now, pay later
Flexible credit limits with 0% interest
Your own dedicated account manager
Enjoy an even more personal level of service and communication
As a Business Account customer, you can use our 30-day credit period. We provide flexible credit limits, with a 0% interest rate. It makes ordering your supplies just that little less stressful.
Need any help? You can speak to the same person every time. Your own dedicated account manager can offer you an even greater level of personal customer care. And all of our communications will be individually tailored to you.
Don't forget you still benefit from all our regular services, such as Free next working day delivery when ordering before 5:30pm.
Frequently Asked Questions
Our Business Account is designed to make ordering supplies for your organisation quicker and easier. Here is a list of some of the things we get asked about the most from businesses when it comes to setting up an account. If you need to know anything else, simply get in touch and we'll be more than happy to help you.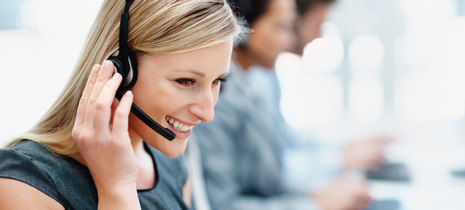 How do I set up an account?
Fill in the form above or place an order online as usual and during the checkout, you will be asked if you are a business user, public sector or personal. If you select business or public sector, and your order is above £200 you will be given the option to apply for credit payments as one of the payment options. Fill out the application form and we'll get back in touch with you within two working days. If accepted, your new dedicated account manager will send you all your account details and your order will be processed!
What's in it for me?
Our credit limits are very flexible and come with a 0% interest rate. We also have a 30 day credit period.
My organisation has multiple branches. Can they all use the one account?
Absolutely! We can create log-ins for people at all your different locations and you can place all your orders using the one singular account for your organisation.
Can I send orders to different addresses?
Yes. We can set up multiple addresses under your account so that your supplies get sent to the places that need them.
Our credit account customers have their say…
Having a business credit account enables us to carefully spread our budget and plan ahead. Combined with ease of use of their website it's a win-win situation for us as a customer.
A credit account gives us the flexibility and convenience of making one-off payments each month as opposed to multiple payments each time we order. This makes it more convenient to keep track of monthly spending and avoids repeatedly passing our details over the Internet each time.
On a whole, Toner Giant offer us a great service with prompt, next day delivery, good stock levels when we need them and a very friendly and helpful service.
Having a credit facility not only helps our cash flow, but also allows us to respond quickly to our customers' needs, by bypassing the need for payment in advance.
Toner Giant worked with us to understand our business needs and I would have no hesitation in recommending them.