How to claim HP Cashback
Until June 30th 2019 you can claim up to £100 cash back on qualifying original HP dual packs. Purchase any of the following quantities on the same order:
Buy 1 x Dual pack = £20 cash back
Buy 2 x Dual packs = £40 cash back
Buy 3 x Dual packs = £60 cash back
Buy 4 x Dual packs = £100 cash back
Claiming is easy, all you have to do is place your order with us for any of the qualifying pack before 30th June, and follow the instructions on the HP website to make your claim within 30 days of your purchase. Terms & conditions apply. *Please note: Cashback offer is being ended early and HP website data may incorrectly state end date is 31/10/19.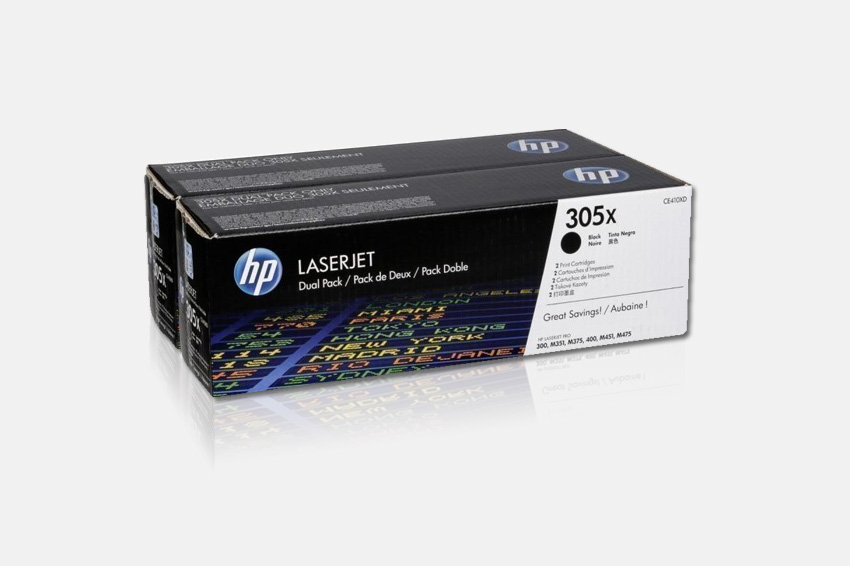 Find your qualifying HP cartridge
From the products shown below, add your qualifying HP cartridge on Tonergiant.co.uk
Place your order
Once you've placed your order and received it the next-working day, you ready to start.
Claim with HP
Simply follow the steps on this page and claim via the HP cashback website.
HP Cashback offer available for...
(Claims must be made within 30 days of ordering – Offer ends 30th June 2019)
1) Collect Order Details
The first step in order to claim your HP cashback is collecting the required reference numbers relating to your order and the products your claiming against, you will need:
The Tonergiant.co.uk order number
The official HP product codes of the qualifying items
The hologram on the HP product packaging

2) Visit HP Claims Page
Once you have all your order details at hand, you can visit the HP cashback website and select the colour cartridges that you ordered from the drop down menu, then press "Add Colour Toner". You can then select the Black toner purchased in the same way and press "Add Black Toner"
Once colour and Black toner selections are made, press "Continue"
4) Submit Claim
You will be asked to to provide details of your order that you collected in step 1 and continue to enter secure payment information.
In the vendor name box type: "TonerGiant.co.uk"
In the vendor city box type: "Manchester"
You may then continue and follow the on screen instructions, providing any other information HP require to process your claim.
Qualifying Cartridges
You can claim up to £100 cash back when you purchase original HP LaserJet toner cartridge dual packs. Cash back can be claimed when purchasing one, two, three or four dual packs in the same order. Maximum 4 dual packs per claim and maximum 2 claims during the promotion per customer.
Start your HP cashback claim now.
Get up to £100 cashback on qualifying HP toner cartridges until the 30th of June 2019.
Frequently Asked Questions
What are the conditions of this offer?
● Toner Dual pack orders must be placed and received before 30th June 2019 (offer is being ended early by HP)
● Please keep the box holograms as these will be needed to make your claim
● Claims must be made within 30 days of your purchase. (Last date to claim 30/07/2019)
● Maximum of 2 claims in total per person during the promotion & maximum of 4 dual packs per claim.
Full terms and conditions can be viewed here
What will I need before making a claim?
Here's what you'll need to make your claim: Claims must be made on the HP Toner Cash Back claiming website and you will need the following to make your claim:
TonerGiant invoice (scan)
Holograms from qualifying toner boxes
Your printer model / serial number
Your personal details

How do I make a claim?
Claiming is easy
Once you've made your purchase for qualifying cartridges at TonerGiant.co.uk, simply visit the HP claim website, click the correct link to either ink or toner and follow the simple instructions, fill in a few details and then HP will process your cash back!
Once you've ordered with us we'll send you a dispatch email with a PDF invoice attached. Save that invoice as you will need it to make your claim. Once you receive your order, cut the holograms off the box and visit the HP Cash back claiming website here to make your claim.
You must order before 30th June 2019 for toner and please make sure you claim within 30 days of placing your order.