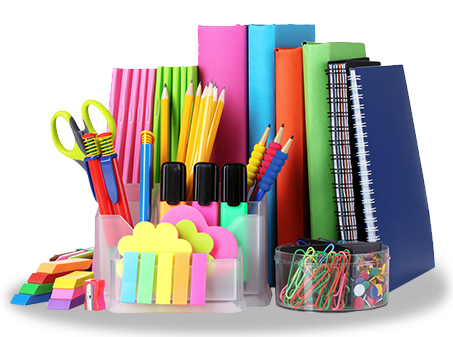 Stationery & Office Supplies
During 2014 / 2015 at TonerGiant we introduced a huge range of stationery and office supplies from Pens, folders, desktop accessories, envelopes and lever arch files to kitchen supplies and appliances.
Since then we have moved our stationery products to our new sister Website NetGiant.com where we offer the same great service and fantastic value. So if you're looking for office supplies at TonerGiant, you'll now find our great range on NetGiant.com.

Choose TonerGiant for all your Printer Supplies
If you need ink or toner cartridges for your printer, here are some great reasons to shop with us today!
With our Free Fast next-day Courier shipping, you'll be printing again in just a click.
You won't pay more with our price promise on all original ink & toner cartridges.
With our flexible payment options you could set up a 30 day credit account in no time.
Frequently Asked Questions
Can I still buy office stationery from you?
Yes, if you know the exact products that you'd like to order you can still purchase stationery from us by calling us on 0845 365 3605 and we'd be happy to place that order for you over the telephone.
Why did you remove office supplies from TonerGiant.co.uk?
We removed office supplies from TonerGiant.co.uk so we could better serve our printer consumable customers and keep the website simple and easy to use. Plus as we launched our brand new sister website NetGiant.com which has a greater range of products and services, it made sense to move the products there.
What's the difference between TonerGiant.co.uk and NetGiant.com?
There isn't much difference between our two websites other than the great range of products we sell on each. We offer the same award winning customer care, you can still order until 5:30pm for next business day shipping, and we check our prices to keep them low. One of the main differences is however that we charge £4.95 for shipping of orders below £50. Simply put that allows us to keep our prices down for products such as erasers or low cost pen packs.
What can I still buy at TonerGiant.co.uk?
We still have 1000's of ink and toner cartridges from every brand such as HP, Brother, Canon, Epson, Lexmark, Xerox and many more. Plus we also sell a great range of office paper and if you need to replace your current printer, you can purchase a brand new one at TonerGiant.co.uk!