Epson PictureMate 100 Ink Cartridges
The Epson PictureMate 100 has been designed for lab quality photo printing from home. Instead of having to drive to a store and spend hours trying to connect your phone or camera to a machine you can get it all done from your home. TonerGiant stock Epson's original ink cartridges and paper to give you the whole package for photo printing.
Be the first to ask a question about these products. Click 'Ask a Question' above to submit your query and we will answer it as soon as possible.
0
Ink Cartridges for the Epson PictureMate 100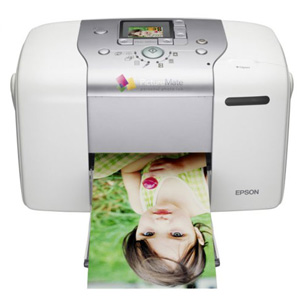 Epson's original ink cartridges for the PictureMate 100 will give you the best quality photos from home. Toner Giant has a 120% price promise on all of their products. This means that if you see the ink cartridges cheaper up to seven days after you've bought your purchase then they will give you the difference back. The 120% works by Toner Giant giving you 100% of the difference back as a refund PLUS 20% of the difference back as a gift voucher off your next order.
Advantages & Features of the Epson PictureMate 100
If you invest in an Epson PictureMate 100 you can print what you like, when you like, wherever you like! You can either plug your little machine in at home or use the battery pack that it comes with and take it out and about with you. The machine is easy to use with three simple steps to print a photo that is excellent quality, smudge free and fade free.
How long will the ink cartridges last?
The Epson T573 photo pack offers really great value for money. It comes with all the colours you'll need to last for around 135 photos as well as 135 sheets of photo paper – they've got you covered. It's recommended that you use the paper alongside the ink cartridges for best results of your photography.