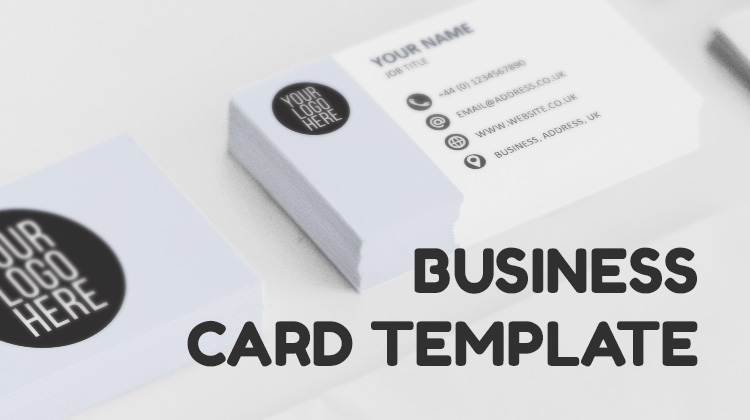 Business Card Template
With this free business card template and step by step tutorial you can create your very own professional business cards from your home or office printer.
This is a perfect solution if you don't want to pay for thousands of cards to be printed from a printing service or the information held on the card is likely to change before you run out. That can be especially annoying knowing you've spent money on cards you'll have to now throw away!
All you'll need to print your own business cards is:
Card stock (We recommend: Avery – Double Sided Business Cards C32016)
Step 1
Firstly you should make sure you have all all the gear to start printing your own business cards. You will need a laser printer with enough toner to print the amount of cards you want. The most important thing you'll need is a special type of card which will allow you to print the design then pop it out of the paper to get a nice neat finish.
We recommend: Avery – Double Sided Business Cards C32016
The free downloadable business card templates are designed to be used with this specific model of card, if you wish to use a different card the template will need to be modified. In the pack we've recommended you'll get 250 cards with a satin (semi-glossy) finish.
Note: If you don't have a laser printer, an inkjet should work just as well. You will get the best results from a card stock that is designed for your printer type.
Step 2
Next you will need to download our free business card template, we have separated the front and back of the card faces to simplify the process of printing a batch of the cards, if you have a duplex laser printer it's possible to speed up the printing process by combining these two files into one document and using your printer settings to collate.
Note: We will not be going through printing in duplex mode or collating in this article.
Step 3
Edit the Word file and insert your own logo on the front template.
Depending on your version of Microsoft Word, simply delete the existing logo image by selecting it and then pressing 'delete' on your keyboard. In the space that is left blank, click inside the box and your text typing cursor should appear in the middle of the box.
Next use the 'Insert' tab and 'Picture' button to insert your own image. This can be any image but if you want the background to be visible through the logo then the image format will need to be .PNG or .GIF with transparency. If your image has a White background we recommend you delete the background colour by selecting the rectangle and pressing your 'delete' key on the keyboard.
To change the colour of the background is easy, all you need to do is select the Pale Blue rectangle and go to your 'Format' tab, then click the 'Shape Fill' button to select any colour you wish.
Note: If your logo does not appear straight away it may be hidden behind the background rectangle, to resolve this, simply right click with your mouse on the background shape, scroll down to 'Order' then select 'Send to Back'
Step 4
Edit the Word file and insert your own information on the back template.
You can repeat the steps in the previous section to change logo images and background colours, but to change the text content simply click inside the text boxes and replace the information with your own for each card.
You can get really creative on this page change pretty much anything you like so long as you keep within the box borders. Why not try changing the font style and experimenting with different colours to make your business card truly unique.
Step 5
Load the Avery – Double Sided Business Cards C32016 into your laser printer making sure to take note of which way around it should be inserted into the paper tray. Each printer is different and there is usually an icon of a sheet of paper with either lines or blank. If you see lines on the icon that means the paper is loaded into the tray facing outward on the side you want to print on, if it is blank the paper should be loaded face down.
It doesn't matter if your printer is mono or colour, but bare in mind you will only be able to print Greys and Blacks with a mono printer. It might be worth going into your printers advanced settings and selecting the paper type to 'card stock' or 'heavy' depending on the printer model. This helps prepare your printer for a thicker than normal paper type and is usually the cause if you are getting strange results from the print like smudges or horizontal lines.
If your printer has a higher quality setting it can be set to we also recommend you do this. It will use more toner but should give you a better and more professional finish.
For the first side it doesn't matter which way around the paper is loaded but after the first side is printed take note of which side and the orientation that was printed. This will determine how you should re-feed the card back into the printer to print the other side.
Don't worry if you get it wrong the the first or second time it, it can be quite confusing!
Step 6
The final step after you have printed on both sides of your business card sheet is to neatly pop them out.
Start by folding the outer edges both forward and backwards (both sides of the sheet) until they come away, you should only need to do this once on each side.
Next take either the right or left half of the sheet and fold it against the centre spine of the card sheet until it comes away again.
Once you have a strip of 5 cards, use the same folding technique to release each card. You should now have nice crisp edges and 10 identical business cards or however many you printed in bulk.
The great think about these cards is you can print as many or as little as needed as and when you need them! It's super simple to just open up your file make small amendments and load the card back into your printer.
We hope you enjoyed this exercise and remember if you need high quality printing supplies you can visit our shop which has some of the most competitive prices on the market.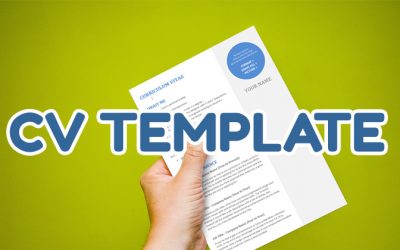 So your ready for your next (or first) career adventure? Then you'll need the perfect CV in order to stand out from the crowd and get your self noticed. It can be hard to put your entire professional life on a couple sheets of paper but with the right attitude and a steer in the right direct you'll breeze through it.
read more