While most of us still use a printer on a daily or weekly basis, the printing industry has seen a steady decline in hardware sales over the past decade. A contributory factor in the fall of printer sales is the rise of digital technologies, which have enabled people to access documents more easily in the virtual stratosphere, rather than printing a physical copy. 
That said, the printing industry is far from obsolete. Printer sales have increased over the last year or two thanks to innovative new technologies, which have brought printers bang up to date with other devices. But in the long term, what does the future hold for printing, and where will manufacturers go next in ensuring their devices aren't cast to the pages of history?
Virtualisation and The Internet of Things
The majority of print users have began taking advantage of remote access capabilities, which are now available on most modern devices. WiFi connectivity allows users to send documents to the printer wirelessly from any device on the same network, streamlining the entire process and making today's printers more appropriate for the digital age.
One area of the technology sphere that could have huge implications on the way we print is The Internet of Things. By 2020, it's thought 20 to 30 billion 'things' will be able to connect to the Internet — from watches and toothbrushes, to smart energy meters, washing machines and even cars.
For the printing industry, this means workflow operations will be completely optimised for simplicity and speed — perfect for businesses looking to cut internal costs and enjoy complete office efficiency.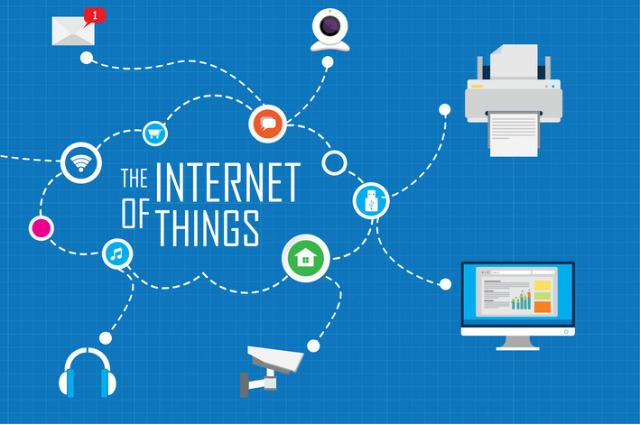 Faster Print Speeds
Like many other forms of technology, printer manufacturers have worked tirelessly to boost the speed of their new devices. Canon, HP and Samsung in particular have excelled in increasing the performance of their devices, ensuring they aren't left behind by superfast digital tech.
While inkjet and laser printers have got decidedly quicker in recent years, offering speeds of up to 50 pages per minute in some instances, it's thought such devices will be even speedier in the future. Couple this increase in performance with the ability to remotely access the machine, and waiting for a printout will undoubtedly become a thing of the past.
Richer Colour
Until recently, printers used the CMYK model when printing full colour documents, but all this could change in the future. Epson, who are celebrated for their impressive colour printers, have recently launched a printer which uses not four but seven different colours in the print process. The technology, which has been dubbed the SureColour SC-S, offers incredible colour reproduction, and could pave the way for more manufacturers to launch pioneering new colour printers in the future.
Eco-Friendly Technology
As the demand for more efficient and environmentally friendly technologies continues to grow, printing manufacturers will likely release a new generation of eco-friendly machines in the future. While many newly launched machines are granted the Energy Star logo on account of their energy efficiency, printers will continue to become more environmentally friendly over the coming years.
To browse the very latest printers and consumables, visit the TonerGiant homepage or call our helpful customer service team on 0845 365 3605.