According to the Office for National Statistics, the number of people working from home is rising by an average of 13% each year. This steady increase is all thanks to the emergence of new remote technologies, which afford workers the flexibility to access files and data from just about anywhere on any device. But before you go and plead with your manager to let you work at home, there are a few things you'll need to invest in to get maximum benefit from your new workplace.
From a comfy chair to extra digital storage, here's what you'll need in your home office.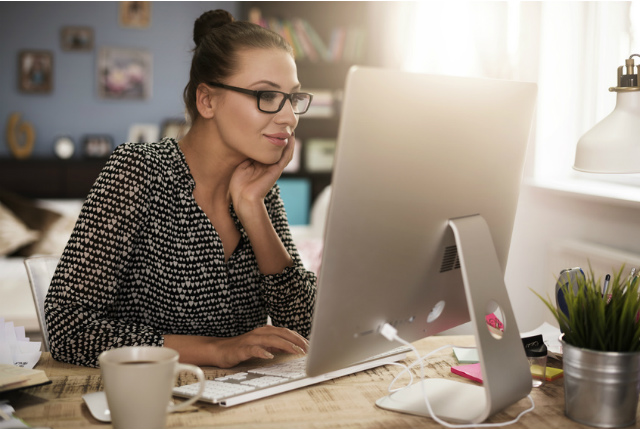 Monitor
 We'll assume by now you have your own computer or laptop, but have you got a decent monitor? When working at a computer all day you need a screen that's big and bright enough to read from comfortably. Even if you have a laptop rather than a desktop machine, we'd recommend investing in a big monitor (or two) you can plug in and enjoy better visibility — and a more comfortable sitting position.
All-In-One Printer
 You may not use a printer everyday, but we guarantee you'll need one at some point in the future. To cover all the bases and ensure you have the right kit to carry out those niggling tasks, invest in an all-in-one machine. With print, copy and scan functionality, you'll never be caught short when wanting to make copies of a document or scan some personal admin. TonerGiant has a great selection of cheap multifunction printers — click here to view the range.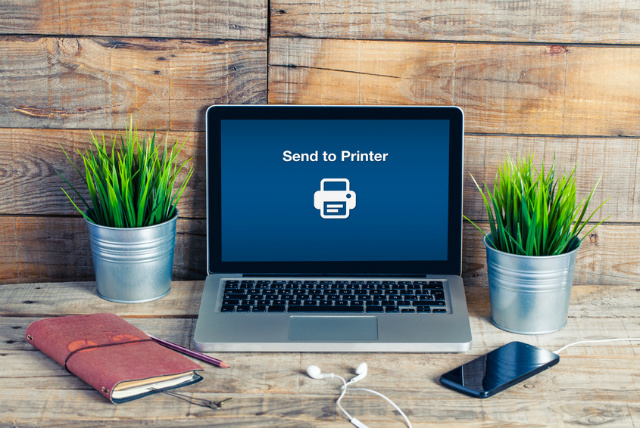 Comfortable Desk & Chair
 If you're under the impression working from home means working from bed, think again. For productivity and motivation's sake, it's vital you create a distraction-free study space for yourself, complete with comfortable desk and chair. If you're uncomfortable while working this will have a big impact on your output, and your boss will summon you back to the office in a heartbeat. So invest in a stable desk and ergonomic chair that's comfortable to sit in for several hours at a time.
High Speed Internet Access
 Most offices are kitted out with state-of-the-art high speed broadband, making it easy for everyone to get online and get the job done all at once. If your home broadband is subpar, speed wise, you could spend half your day watching webpages spin, and your manager won't thank you for it. Before you agree to work from home, check your internet speed using an online tool like Ookla. If it's a little low, with any luck your boss might agree to pay for an upgrade — just don't repay their kindness with a covert Netflix binge.
Software
Anyone who works in an office will know just how much software they use on a daily basis, and all of these programmes will need to be installed on your home computer. For laptop users this is no problem; you just bring your computer into the office and hand it over to the IT boffins. If you have a desktop computer, you'll have to arrange for the software to be remotely installed, or else do it yourself from home using the right product keys. Thanks to remote access, getting the right software on to your home computer shouldn't be too much of a struggle.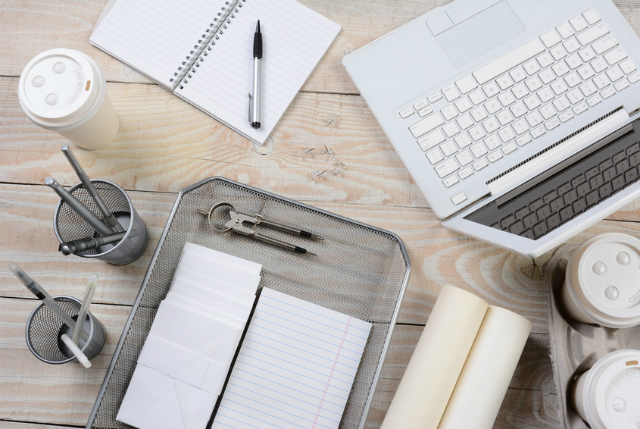 Backup Drive
 Most astute businesses have IT contingency plans in place in case of errors or file loss, whether that be an in-house server room or cloud storage centre. Unless you're a little weird chances are you won't have a server room in your house, so you'll need to buy a backup drive or personal server to keep your work safe in case of computer failure. Either that, or have your computer linked up to your work's in-house cloud centre, so you can transfer files between work and home at the touch of a button.
Surge Protection and Uninterruptible Power Supply
 Though you may never need it, surge protection and an uninterruptable power supply will protect your electronic devices in the event of a power cut, giving you time to save any work you're currently working on. There's nothing more heart-breaking than losing work due to a power cut, but most homes don't have the right equipment to prevent this. Again, if your boss doesn't want you to lose valuable work, it's their prerequisite to provide you with all the tools you need.
While we can't provide desks, chairs and monitors, we can supply cheap printers and replacement cartridges. To browse our range of affordable printers and consumables, visit the TonerGiant homepage or call us on 0845 365 3605.