For those uninitiated to the world of printing, it's easy to assume that inkjets and lasers are the only printer types available. Most of the printers you see online or in high street technology stores use either inkjet or laser technology, and it's very rare that you'd find a model that bucks this trend.
At TonerGiant however, we like to give our customers the best choice when it comes to buying a new printer. That's why we stock a good selection of solid ink printers from such manufacturers as Xerox — so you can benefit from some of the other printing technologies out there.
Not familiar with solid ink printing? We're here to help, with our quick guide to the ins and outs of solid ink printers.
Solid Ink Printing — How Does it Work?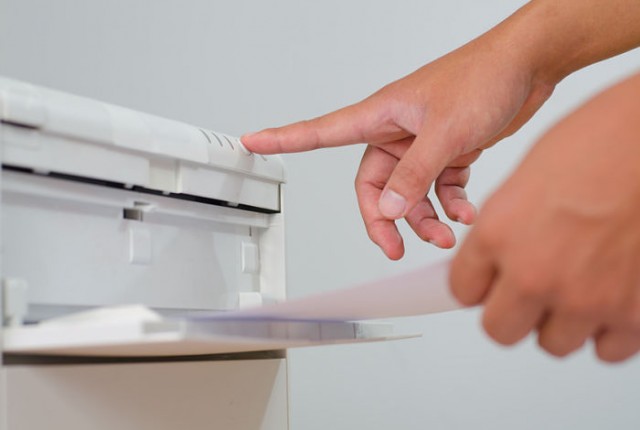 As the name aptly suggests, solid ink printing uses solid ink in the printing process. This makes it different from inkjet and laser printers, as they use liquid ink and powdered toner respectively. But how does solid ink printing work, and what are its benefits?
To understand how solid ink printers work, you've got to start with the ink itself. Solid ink cartridges are made from a resin-based polymer — much like a crayon. Because they're solid and non-toxic, they can be easily handled out of the packaging, and won't leave any stains or marks on your hands, your clothes or your carpet.
This solid consistency makes the cartridges effortlessly simple to load into the solid ink printer, even without prior knowledge of replacing the printer's cartridges. Once you've removed the cartridge's packaging, the entire stick can be inserted into the machine. Not only does this make for simple cartridge replacement, it means minimal wastage — making solid ink printing fairly green and eco-friendly.
After successful insertion, the real magic of solid ink printing can begin. During the print process, a small quantity of the solid ink stick is melted to a liquid and transferred on to the paper, where it regains its solid state. It then dries hard, ensuring minimal smudging after the document has been delivered to the out tray.
Though it sounds complex, this entire process takes a matter of seconds, and offers a level of consistency few printers can match.
Solid Ink Printing — The Benefits
Now that you know what solid ink printing is and how it works, it's time to talk about its benefits — of which there are quite a few:
Easy to use: Solid ink printers are laughably easy to set up and top-up with ink. With no cartridge housing or complex fitting system, solid ink cartridges slip seamlessly into your machine for 100% hassle-free printing.
Affordable: Not only are solid ink printers relatively cheap to buy, their replacement cartridges are also very affordable. What's more, solid ink cartridges deliver great page yields, so you won't need to buy replacements regularly.
Colour Clarity: For those printing in full colour, only certain inkjet printers come close to the quality and accuracy of solid ink printing.
Less Waste: As mentioned above, solid ink cartridges are virtually packaging free — meaning less waste to dispose of after the cartridge has depleted.
If you think a solid ink printer could be the way to go, visit the TonerGiant homepage where you'll find a complete range of solid ink printers and replacement cartridges. Should you need any help, don't hesitate to give us a call on 0845 365 3605.