2016 is just days away, prompting many to surf the web in search of the very best New Year's resolutions to (try) stick to when January comes around. From fad diets and extreme exercise routines, to exotic meditation and quit smoking campaigns; people make all kinds of promises to themselves ahead of the New Year — the majority of which fall through before the beginning of February.
However, New Year's resolutions aren't just for individuals; businesses and organisations can also come up with their own set of NY promises in order to boost staff morale, improve performance or shed excess costs in the New Year.
Here, we list some of the New Year's resolutions your business should stick to in 2016.
Understand All of Your Outgoings Each Month
For the majority of business owners, going through your monthly outgoings with a fine toothcomb is a task that will often take the back burner in favour of more pressing tasks and projects. Fail to look at your outgoings over successive months, however, and it's easy to become out-of-step with your overheads — meaning you could be losing money in areas you don't even know about.
Instead, from January onwards, take time to understand all of those outgoings, and make savings where possible. With any luck, by this time next year, you'll have saved yourself a fortune.
Work a Little Greener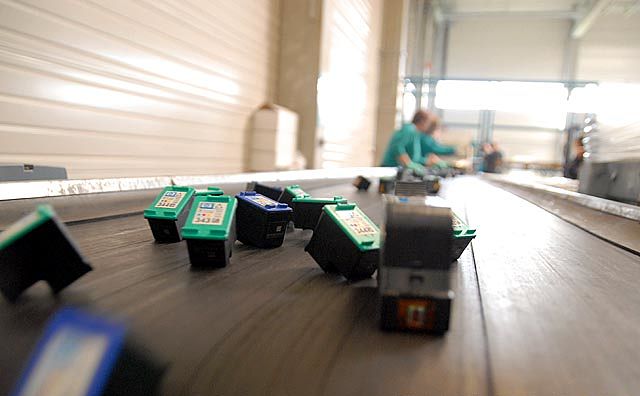 Without meaning to sound preachy, any business not employing environmentally conscious working practices in the 21st century should take a long, hard look at themselves. With energy efficient technologies and no-end of recycling methods at your disposal, running a green, eco-friendly office has never been easier — so you've no excuse but to do your bit for the environment in 2016.
If you need more of an incentive to go green, the government offers a range of excellent grants and monetary rewards for those employing environmentally friendly working standards.
Take More Time to Network with Peers
In a world governed by digital communication, it can be easy to conduct your business from behind a screen — but you might be limiting the scope of your business by doing so. Despite the huge advances in networking technologies, some of the most valuable and profitable business relationships are still made face-to-face — so it's important to get out there and network with likeminded souls on a similar trajectory to yourself.
If you need help finding appropriate events and conferences that would be beneficial for your business, Eventbrite lists hundreds of local meet-ups based on your location.
Start a Blog and Update it Regularly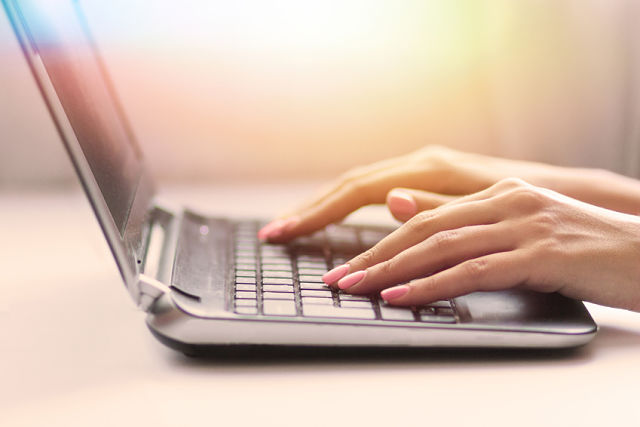 Starting a blog in 2016 is doubtless a NY resolution shared by many people across the globe, but from a business point of view, doing so could boost your online presence — ultimately helping to increase your profit margin. Publishing unique content on your company site will not only increase the readership of potential customers, it'll showcase your brand as a modern, go-getting company that really cares about its products and customers.
Make More Time for Your Staff
If you already do this, then you can skip on to the next point. However, some business owners have a tendency to overlook their workforce amid the pursuit of higher profits and increased business performance — something which could have a detrimental impact on your organisation in the long run.
By investing a little more time in your staff, you'll boost their morale and willingness to work, which will in turn help them perform better at work. A happy workforce is without question a more productive one, so remember to treat your staff with the respect they deserve from January to December.
Employ Better Printing Practices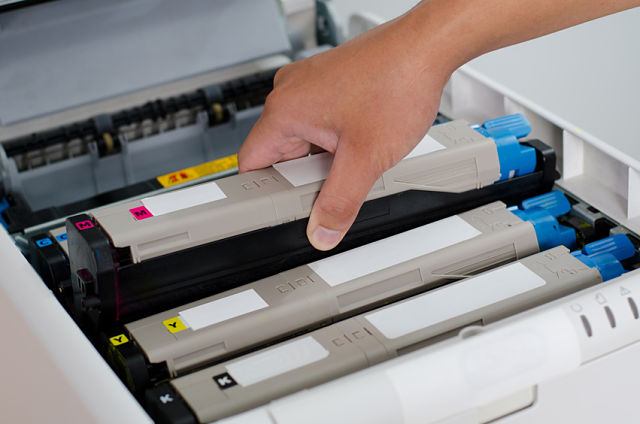 While digital technologies have had a huge impact on daily business dealings, printing still remains a prominent part of office life — with the majority of small, medium and large businesses still producing huge quantities of printed output everyday.
If this is the case for your business, be sure to employ good printing practices in the New Year — both to curb your print overheads and protect the environment. By making slight changes to your current printing culture, you stand to save a fortune in associated costs and help to run a more eco-friendly workplace — win win.
Buy Printer Consumables from TonerGiant
A shameless plug it may be, but we think buying printer consumables from TonerGiant is the best New Year's resolution your business could make. Thanks to our incredible price promise, you could make a great saving each time you buy replacement print consumables — including cartridges and paper — from us. To find out more, visit the TonerGiant website or call our award-winning customer care team on 0845 365 3605.
Merry Christmas and a Happy New Year from the TonerGiant team.
Images sourced via Flickr Creative Commons. Credit: innovate360.