Let's not beat around the bush — printer cartridges cost a lot of money, and they're only going to get more expensive. Sure you can make the switch to more affordable compatible cartridges, or go all out and invest in a refillable ink tank machine, but the fact remains — cartridges cost a shed load of cash.
If you print a lot, you may have totted up your 2015 ink expenditure to find it makes for some pretty grim reading. To avoid paying through the nose for print cartridges next year, here are 16 easy ways to make your cartridges go further in 2016 — effectively meaning more money in your pocket.

1. Adjust Your Printer Settings 
Modern printers have a range of options that you can adjust to make future printing more economical. We'd advise manually lowering the print resolution to save ink and toner. Yes, you might notice a slight drop in quality, but this shouldn't be noticeable when printing simple black text documents.
2. Reduce Print Size
When it comes to printing, size really is everything. Before you hit print, select print preview and see if you can't shrink things down a little. Often, this won't make it any more difficult to read, but will save you precious droplets of ink and toner.
3. Change Your Default Font
If you've read our blog on different font prices, you'll know that some typefaces cost considerably more to print than others. By switching to Century Gothic, you could save a fortune in printing costs compared to other fonts like Verdana and Times New Roman.
4. Don't Print if You Don't Have To 
Remember — there are other ways to share and distribute documents without the need for a physical copy. By pairing physical prints with digital file sharing technology, you can cut your cartridge use and save the ink and toner for when you really need it.
5. Ignore the Low Ink or Toner Warning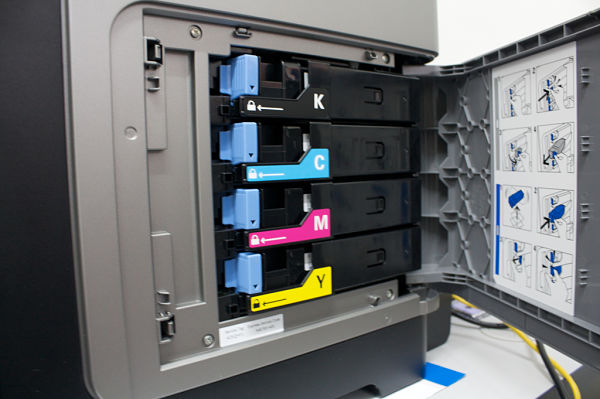 Don't be fooled by the low ink or toner warning issued by your printer, as research shows most cartridges still have enough in the tank to produce hundreds of text documents before they run dry. Instead, continue printing until you notice a drop in print quality.
6. Keep Your Machine Clean 
Like any machine, printers need regular cleaning and maintenance to keep them working at their best. Check out our guides on cleaning your inkjet or laser printer, and take care of your machine to get the most from your cartridges. 
7. Consider Switching to Compatibles 
Compatible cartridges won't give you more prints, but they will cost you less to buy outright. At TonerGiant, we produce a complete range of compatible print cartridges — so you can enjoy cheaper printing costs.
8. Use Two Different Printers 
Deploying two printers may sound a costly enterprise, but for businesses in particular, this is an excellent way to get more from your cartridges. Use one printer for black and white documents and the other for colour, and we guarantee you'll enjoy better print economy.
9. Print in Monochrome Only
If using two printers isn't feasible, make the switch to monochrome printing only. Not only do black cartridges cost less, they don't require a colour cartridge in which to work — so you can save the pricey colour cartridge for those special occasion prints.
10. Reduce Font Size 
As touched on above, size is everything in the printing game. Provided you aren't producing a professional document, drop the font size from 12 to 10 or 11. This won't make much difference to a document's readability, but it will curb ink and toner use. 
11. Buy a New Printer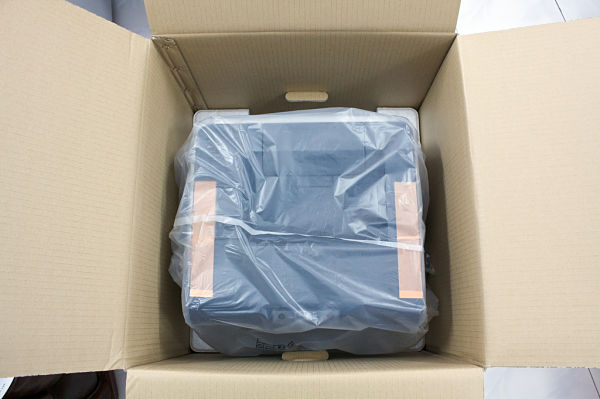 OK, we know that sounds counter-intuitive to curbing printing costs, but a new, more economical printer will pay for itself in the long-run — both in terms of reduced ink and toner usage and savings made in energy costs. 
12. Adjust Your Margins
As a default, Word documents tend to have a colossal margin at either side of the text or image, resulting in a total waste of usable paper when printed. While adjusting your margins to make them smaller won't curb ink or toner use, it will prevent paper wastage — something that's good for the environment and your wallet.
13. Select Draft Mode 
If you don't mind forgoing print quality in the pursuit of cheaper, more economical printing — switch to draft mode. Draft printing speeds up the process and applies less ink and toner to a page, reducing your usage in the process.  
14. Be Careful When Printing Web Pages
If you regularly print direct from web pages, you might have found that unwanted elements get included in the printing area. This can lead to unsolicited ink and toner use, particularly if the graphic or image prints in full colour. When printing web pages, always be careful to select just the area you require.
15. Unclog the Nozzles 
Inkjet cartridges can often get clogged with dry ink, particularly if they're left to sit for a long time without printing. There are several ways you can remove this gunk from the cartridge print-head, which are covered in our inkjet printer cleaning guide. 
16. Buy Printer Cartridges from TonerGiant
At TonerGiant, we price check all of our ink cartridges against the market daily, so you can always be sure you're paying the best possible price for replacement ink and toner cartridges. Plus, if you find the same product cheaper elsewhere within 7 days of purchase, we'll give you the difference — helping you shave £££s from your print bill in the new year.
For more information, visit the TonerGiant website, or call our team on 0845 365 3605.
Images sourced via Flickr Creative Commons. Credit: Abdillah Wicaksono, Cheon Fong Liew