So, you want to print your own photographs at home? That's great — we think there's nothing better than putting ink to paper and owning a physical copy of all your favourite photos. But before you turn on your trusty inkjet and hit print, there are few things you should do to ensure your photos come out looking as good as they can be. Firstly, if you haven't already done so, you should invest in a printer that's been specially developed to print full colour images. If you're interested in upgrading your printer to one capable of printing professional looking pictures, check out our full range of printers, here. Secondly — and perhaps more importantly — you should pick up a pack of professional quality photo paper. Unlike standard paper, photo paper is designed especially for printing full colour images, and will help to enhance the clarity, sharpness and colour of your photographs. If you're unsure what kind of printing paper is right for you, we've provided a few helpful hints and tips on choosing the perfect photo paper.
Paper Finish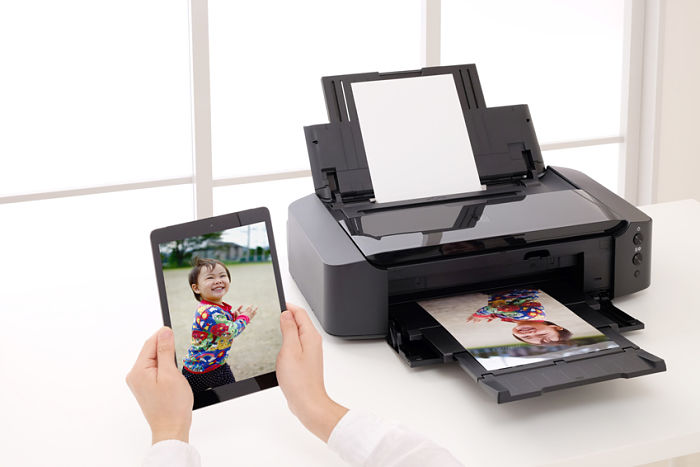 Your first port of call when picking the perfect photo paper should always be paper finish. From matte to glossy, satin to silk — there are dozens of different photo paper types, each of which will bring a specific quality to your photographs. Of course, the finish you choose will depend on your personal preferences, but we'd recommend a glossy finish for classic family portraits, and a matte or satin finish for more artistic shots.  
Paper Thickness & Opacity
  The premise of varying paper thicknesses is simple: the heavier the paper, the clearer and richer the image will appear. Why? Heavier papers are able to absorb a greater quantity of ink, resulting in sharper images and a greater nuance in tone. Paper thickness is measured in GSM (grams per square metre), and premium photo papers normally weigh an average of 120gsm+.  
Photo Paper Quality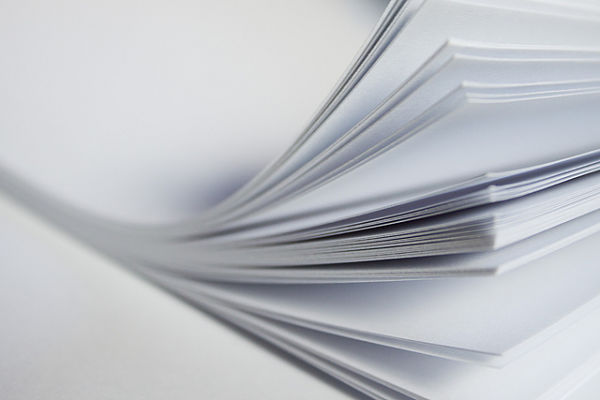 A number of variables measure the quality of photo papers, including archival properties, dry-to-touch time and colour range. A chemical layer applied to the paper called the 'receiving layer' is responsible for maintaining a sheet's quality, and without it the ink would simply soak through the page and fade from its surface within a matter of weeks. Most photo papers have a cast coated or micro pore receiving layer; micro pore papers are considered the more premium of the two.
OBAs and Paper Brightness
  You'd be forgiven for assuming that all photographic printing papers are all white; in reality, however, some are dyed with a whitening agent which gives them a brilliant white finish. To the naked eye this brightening solution is difficult to discern, but it can impact colour accuracy, resulting in inferior quality photographs. When choosing photo paper, check to make sure the paper hasn't been artificially brightened.
Consider Paper Profiles
Since the development of specialist photographic printers, printer manufacturers have been quick to develop their own range of photo papers intended to complement the preconfigured settings of a specific machine. For instance, HP photo papers are developed for use with HP printers, and may not deliver the same results when used with a different machine. That said, it is possible to attain quality printing results even if paper and printer don't match, simply by playing around with your printer's settings. To browse a complete range of printers, paper and consumables, visit the Toner Giant website, here, or call us on 0845 365 3605. Images sourced via Flickr Creative Commons. Credit: Dan Tyler.