If you've ever found yourself screaming at how a printer has ruined your day, don't worry: you are not alone. Of all the electrical devices around the home, the humble printer, for reasons unbeknownst to us, is one of the most infuriating — and the one most likely to provoke unfounded fury in the end user.
If you're locked in a war of attrition with your household or workplace printer, there is a way to bring harmony to the situation — and that's to tackle the issue head on. Here, we list some of the world's most annoying printer problems, and provide some top tips on how to resolve them peacefully, and without incident.
Problem: Your Printouts Have Defects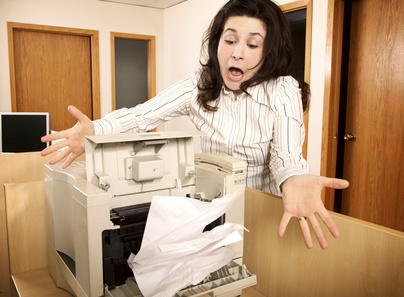 If you've recently paid through the nose for new print cartridges but are experiencing poor results — it's only natural that you'd feel a tad irate. Ridding your printouts of spots, streaks and defects can seem like an unsolvable riddle, but thankfully there is a solution.
Solution
If you only rarely use your printer, we reckon a clogged printhead could be the cause of your printing woes. When left to stand for a while, ink can dry in the nozzles — leading to all sorts of on-page blemishes. Before you plan to print after a long absence, we recommend running your printer's cleaning cycle, which should free the cartridge of debris without wasting precious ink.
Problem: Slow Printing Speeds
If printing a five page document lasts the duration of Come Dine With Me, we can understand why you'd be a little red in the face by the end of the print job. Sadly, slow print speeds are a reality for many print users — but they don't have to be.
Solution 
For everyday print jobs, reducing your overall print performance should hasten the process somewhat. By making the switch to draft or economy mode, your printer will let-fly at a rapid rate — at the expense of a slight drop in quality. Provided you aren't printing photos for the family album however, this is a small price to pay for hasty, time-effective printing.
Problem: Can't Locate Wireless Printer
Setting up a wireless printer should be a piece of cake, and in most instances, it is. Encounter a problem however, and connecting your computer to the printer can become a tedious and troublesome task — one that could reduce even the most tech-hardened to tears.
Solution
Before you resign yourself to the USB cable however, there are a couple of things to try. Firstly, make sure that the printer is in 'pairing mode' — if not, your router won't pick up its signal. The same goes for your wireless router; if it isn't on the correct setting it might not allow new devices to connect to the network. Then, make sure your computer's security settings aren't blocking access to the device. Some firewalls are stubborn, and won't allow new connections even if you've approved the access. And thirdly, relax, breathe and don't be tempted to launch anything through the window.
Problem: Expensive Replacement Cartridges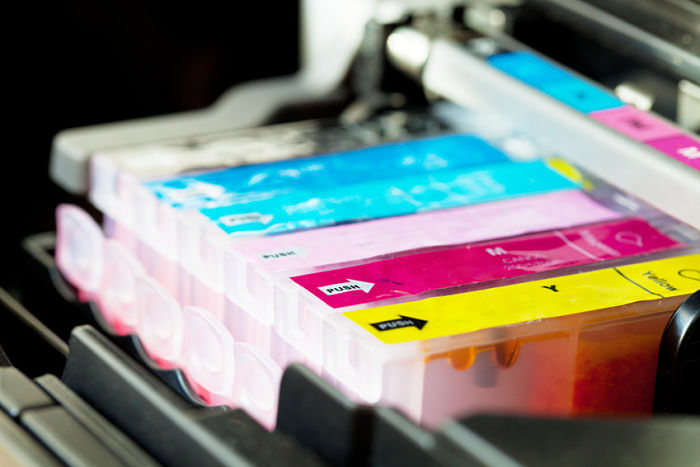 Shock. Disbelief. Anger. Just some of the emotions you're likely to feel when finding out how pricey your new printer's replacement cartridges are. Yes, ink and toner cartridges can be painfully expensive, and no one likes having to buy them. But before you throw a tantrum in the middle of your local stationery shop, take our advice…
Solution
…Buy your replacement ink and toner cartridges from us! Thanks to our brilliant 120% price promise, you can rest assured you're paying the best possible price for replacement cartridges. Plus, if you aren't willing to pay for OEM cartridges direct from the manufacturer, we offer a complete range of reliable compatibles that offer great savings compared to the price of the manufacturer equivalent. Problem solved.
From printers to paper, at Toner Giant we supply everything you need to live a life without printer hassle. To browse our complete range of printers and consumables, visit the Toner Giant homepage or call us on 0845 365 3605.