Do you remember the days before wireless printing came to fruition? When a three-foot cable and CD-ROM (Compact Disc Read-Only Memory – for our younger readers) were required to connect your computer to your printer? You probably should, as it wasn't that long ago.
Yep, it's safe to say it – wireless printing has transformed the way we send documents and images to print in the space of a few years. But now, things look set to change again thanks to the development of mobile printing apps which let you send documents to your printer straight directly from your smartphone or tablet.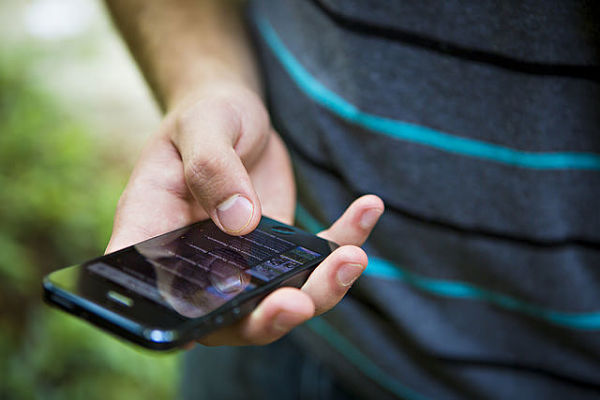 Think printing stuff straight from your smartphone would be pretty nifty? Then check out seven of our favourite free Android printing apps.
HP ePrint
Own a wireless HP printer? Download HP ePrint, and you can send images and text documents to your home or office machine at the touch of button – no matter which device you're using. HP was one of the first printer manufacturers to release a specialist printing app for mobile users – proving it's still one of the world's most pioneering manufacturers.
PrintJinni
Looking to print documents and images on the go? Enter PrintJinni, a clever app that lets you send documents and images to any printer on a wireless network, regardless of its manufacturer. With its intuitive interface and handy print preview function, this may be the only printing app you'll ever need.
StarPrint
According to its developers, the StarPrint app is capable of printing from over 4,000 printer manufacturers via Bluetooth and Wi-Fi. Is this true? We can't be sure, but we do like the functionality of this easy to use app, which lets you send documents, pictures, maps and even Instagram photographs to any printer on your network.
Print Hammermill
If you're looking for a solid, reliable printing app with zero in-app purchases, Print Hammermill could be the app for you. Developed by global paper distributor, Hammermill, this all-in-one app lets you print images, e-mails and documents directly from your smartphone or tablet to any nearby printer – with no setup requirements.
PrinterShare Mobile Print
Like PrintJinni, StarPrint and Print Hammermill, PrinterShare Mobile Print lets you send a range of documents and images to print no matter what the printer manufacturer. So, why download it? The app's user friendly interface will appeal to some, whilst the ability to access your phone's memory card without a separate card reader will be draw for others.
Brother iPrint & Scan
Packed with bucket loads of functionality, the Brother iPrint & Scan app lets you print, scan and copy from your smartphone or tablet – provided you have a Brother printer, that is. What's so great about this app is its ability to print just about anything – from a complete webpage to a Dropbox file.
PrintBot
Download PrintBot, and you can start printing photos, documents, webpages and e-mails directly from your Android smartphone or tablet, with no initial setup required. The app supports all major printer models, and will auto scan for printers on your network. The bad news? Though free to download, you're restricted to just three images or PDF documents a month unless you purchase the pro version.
For more hints, tips and printing advice be sure to check out the rest of the Toner Giant blog, here. Alternatively, visit our homepage to browse our complete range of printers and printer consumables.
Image sourced via Flickr Creative Commons. Credit: CAFNR.