From Monday 1st to Sunday 7th September, it's National Zero Waste Week. Below we've outlined everything you need to know about the event and some tips on how changes to your printing habits can help in your pledge to be greener over the next few days.
What is Zero Waste Week?
It's a week long social media campaign where people get involved to pledge to do something about their waste and recycling habits over the course of seven days.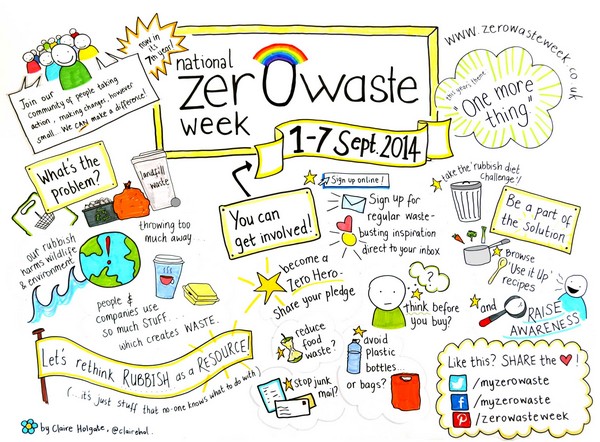 Each year there is a different theme. In 2014, pledges are asked one question upon signing up: "What one more thing could you do to reduce landfill waste?" Pledges enter their name, state their "one more thing" and then commit to do it for the week.
The History of Zero Waste Week
It's a campaign now into its seventh year. It was started by Rachelle Strauss, a resident of Boscastle in Cornwall during the severe 2004 flood that almost completely wiped out the small fishing village. Convinced that she was seeing cars and homes washed into the sea as a direct result of climate change, Strauss decided to do something about becoming more environmentally conscious.
She started by blogging about how she was doing her bit in her everyday life to help reduce waste. After gaining a following of fellow enthusiasts from across the globe, Strauss was challenged to have a zero waste week. And, with her friends and followers getting involved too, the annual event was created.
Why Get Involved?
The Government estimates that, in England alone, 177 million tons of waste is created every single year. As a business, it's never been more important to showcase your green credentials- not only is it something that your customers are looking for you to demonstrate, but thinking about the environment is just the correct thing to do as a responsible company.
So Zero Waste Week is a great way for you to be just that little bit greener. What is that one extra thing that you could start doing right now? We have a suggestion…
Thinking Greener About Your Printing
You can easily do a few small things with the printing habits in your office that can be your pledge for Zero Waste Week. And this is what we're encouraging our customers to think about this week.
There are 3 things you could look at:
Recycle your ink and toner cartridges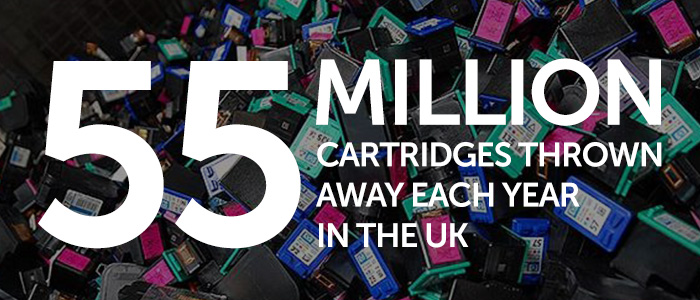 This is currently the size of the cartridge disposal problem in this country. With all of those cartridges, you could cover the pitch at Old Trafford football stadium 119 times.
It also takes 1000 years for a cartridge sent to landfill to decompose- in that time, you could walk from Manchester to Vladivostok 3000 times!
So when your ink and toner cartridges have run out, don't just put them in the bin. Ask your supplier whether they have a recycling programme. (Here at TonerGiant all of our customers can send their empties back to us to be used to either create new energy, or used to create new products.)
Check your cartridge packaging and printer manuals for recycling information. Some manufacturers like Lexmark produce cartridges that also come with pre-paid return labels, so that you can send them back directly to the manufacturer for recycling.
Alternatively, there are companies out there that will come to your business and recycle the empty cartridges that you'd otherwise put in the bin.
Buy compatible/own brand/remanufactured cartridges
People choose to buy own brand cartridges because they can realise serious cost savings when compared to buying to originals. And, with advancements in technology, those bought from reputable suppliers can now also boast print results and levels of reliability that rival original manufacturer products.
But what you might not know is that many compatible ink and toner cartridges use recycled components taken from recycled original cartridges. These are parts that have been tested and identified as of sufficient quality to be used again to make new, compatible cartridges.
So choose these and you're making an ethical purchase decision, not just a cost saving one.
Consider how much paper you use
Worldwide, 4281 acres of rainforest are lost per hour. To put that into context, that's the equivalent of losing 12 Hyde Park's worth of trees every 60 minutes!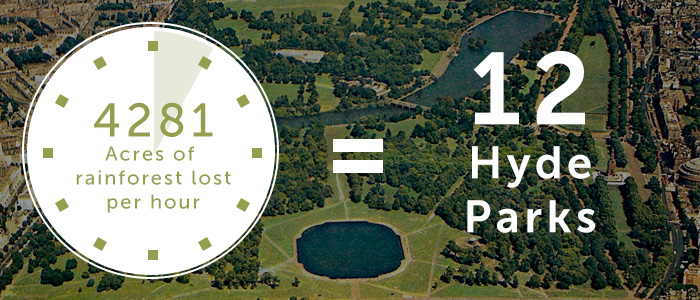 Paper production is one of the driving forces behind this loss. So think about how much paper you use.
Do you really need to print out that email? Have you got duplex printing set up in your printing settings? Do you keep a supply of rough paper just for draft print outs and notes?
And think about how you dispose of used paper. Setting up paper recycling bins around the office can encourage your employees to think greener about paper recycling and reduce the amount of sheets that end up in your regular rubbish bins.
Our blog post from April 2014 outlines 10 ways that you can reduce the amount of paper that you use in your office.
How to Get Started
All the information you need to join in Zero Waste Week can be found at: http://www.zerowasteweek.co.uk/.
Don't forget to follow the campaign and share your progress on social media using #ZeroWasteWeek. Keep checking our Facebook, Twitter, G+ and LinkedIn accounts for posts about printer and paper recycling tips throughout the week.
Are you getting involved with Zero Waste Week? What's going to be that one extra thing you're going to do this week to reduce your waste? Let us know below or tweet us @TonerGiant.