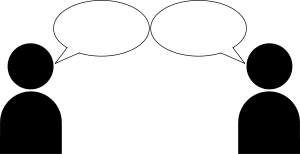 An article published in The Recycler magazine in July 2014 really got our danders up here at TonerGiant Towers.
A study by Penn State Smeal College Of Business in America has found that many consumers aren't buying remanufactured products because they perceive them as being "dirty and disgusting."
Now as a company that sells a wide range of remanufactured/compatible printer cartridges, this certainly sparked our interest!
In the report, written by two faculty members at the university, it suggests that businesses that sell remanufactured goods in various different industries "will have to overcome a big barrier" to try and get around these negative impressions.
There was something else, too.
Remanufactured products use recycled components, making them a greener consumer choice. However, the study found that even those who buy products for environmental reasons don't "necessarily have a significantly more positive perception of remanufactured products," a finding that the authors had not anticipated to discover.
Let's be clear- we're not completely oblivious. We understand that many of you aren't completely sold on the idea of buying own brand/remanufactured/compatible ink and toner cartridges for your printers. Some of you may have had bad experiences of cheap, poor remanufactured cartridges in the past. Others may be put off by things they've heard from others, or things that they believe to be true about them.
This is why we've published articles such as 'Overcoming Bad Experiences of Using Compatible Ink & Toner Cartridges' and '6 Reasons Why You're Wrong About Compatible/Remanufactured Printer Cartridges' in the past. We don't want old concerns over the quality and reliability of remanufactured cartridges to put you off from considering buying them again now and in the future.
So to hear that some of you may think that they're "dirty and disgusting" wasn't completely surprising. But why is this? We reckon the answer could lie in two areas of concern:
Where They Are Made
Think all own brand/compatible/remanufactured cartridges are made in a back alley garage? Or in a 'sweatshop' type environment somewhere in the Far East? Think again.
Not all remanufactured cartridges are the same. Watch the video below to see how some of our cartridges are made:

This is where we make our own brand cartridges. It's clean. It's tidy. And it's based right here in the UK. This simply isn't a factory that produces "dirty and disgusting" products.
The Build Quality
We also think that some believe the build quality of remanufactured cartridges to be poor, using "dirty and disgusting" parts that ultimately impact on the reliability and longevity of the product.
Now we can't vouch for every remanufactured cartridge out there. But if you're buying them from a reputable supplier, only parts that have been thoroughly cleaned and tested will be reused to make a new compatible cartridge.
To give you an idea, our remanufactured/compatible cartridges:
Are built to ISO 9001 quality management and ISO 14001 environmental standards
Only use components that are in top quality condition and that are thoroughly cleaned prior to production
Use the best possible ink and toner
Are individually print tested before leaving the factory
Summary
Ultimately, as we always say, it's up to you whether or not you opt for a remanufactured cartridge.
But when buying them from a reputable supplier, you really shouldn't worry about the quality and reliability of them, and you certainly shouldn't think that they're "dirty and disgusting"!
They will be made in clean factories to the highest industry standards. And, for total peace of mind, they'll probably come with a warranty similar to the three year guarantee we put on our own remanufactured/compatible cartridges, such is the trust in their quality.
Do you agree with the findings of the study? What puts you off remanufactured products? Let us know in the comments below or tweet us @TonerGiant.