It's finally here!
The 2014 World Cup in Brazil begins today. Ok, so England are the only home nation representatives at the tournament and, yes, they're probably not going to win it, but the excitement is still palpable nonetheless.
Three weeks of football is ahead. But whether you're watching the action at home with friends or down the pub, there's one thing you will not be able to avoid- football cliches.
At the end of the day (argh!), the pundits and presenters the broadcasters have lined up for us are guaranteed to spout some nonsensical tripe down their microphones at some point. Just accept it, you're going to hear them.
So why not make this inevitability a little more enjoyable?
Below you'll find our World Cup Punditry Cliche bingo card. Containing common football sayings, as well as the traits of some of the more well known pundits, print them out, play along and tick them off whilst you're watching the coverage! (We've got dabbers available for those you that wish to take it very seriously, too!)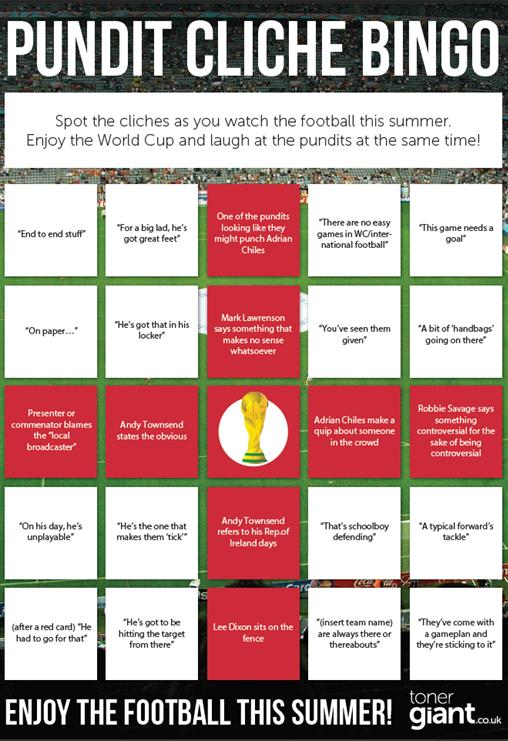 Click this link to download and print off our Pundit Cliche bingo card
Can you think of any more cliches? Let us know in the comments below or tweet us

@TonerGiant

.