Friday 27th June 2014 is Wrong Trousers Day!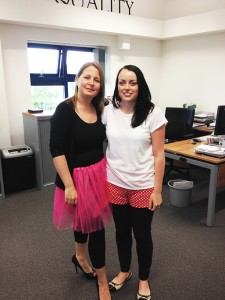 It's a fundraising event for the Wallace and Gromit Children's Foundation, a charity that aims to provide support and equipment for sick and terminally ill children in hospitals and hospices across the country.
So what've we been doing for it?
Well everyone here at TonerGiant has made a donation to come into work wearing their wrong trousers!
And you can check out all of our photos and everything about the charity at our Wrong Trousers Day page: