These days, with travel being relatively cheap and accessible, we're exploring all corners of the earth and heading to more and more places off the beaten track. Looking back a decade or so, Thailand was the place to see, before that African Safari tours were popular and now there isn't an obscure Eastern European city that hasn't been graced by the good old British tourist. But the further and further we explore, the harder it can be to get by, and it is very easy to feel lost and disorientated. At tonergiant, we love anything to do with technology, so naturally, we thought we'd try to solve this problem of feeling lost alone in a foreign country with some handy technology.
Read on to find out what you need to pack in your bag to survive your travels and get the most out of your holiday break this year.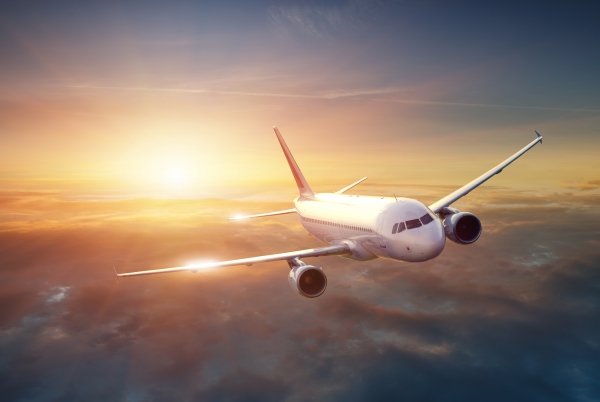 The camera
The camera is a no-brainer; a compact, packable device that will allow you to snap and save memories instantly, wherever you are. Whether you've just seen a city-centre, world famous monument or a piece of street art that takes your fancy, a digital camera is a must-take for those images you just don't want to forget. Even if you think you may instantly delete the photo when you review it, it isn't going to cost you anything but memory space, so if you've got it, use it!
You may even wish to print off a photo when you get home, and with the great range of printers available these days, it makes sense to do it at home with your own snaps. We didn't really need to mention the camera I guess, but it's a travel technology essential you simply cannot leave the country without.
The tablet
Taking a tablet on holiday can seem like a chore, but with the difference in sizes of tablets versus smart phones becoming smaller and smaller, there's no excuse not to slip one of these sleek devices in your bag before take off.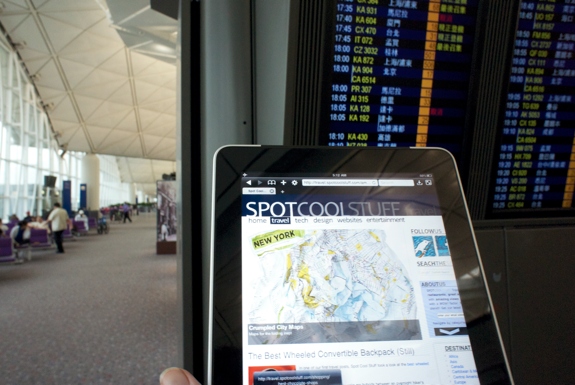 Why would you do this? Surely checking Facebook, Twitter and watching movies would be the last thing on your mind when in a city full of culture, nightlife and exciting opportunities? Well, hold on, we've got a few reasons why you just may want to take one with you:
Extra storage: a tablet will hold your photos when your camera and memory cards get full up.
A world of travel-aiding apps: translation apps, map apps and where to go guides can all be found online and in the form of apps. With free WiFi pretty much mandatory in all hotels and hostels these days, you'd be silly not to make use of the above tools to help you get around.
Video calling: on the off chance you want to call home, why not use a video chatting service to show off your surroundings while you're at it?
The smartphone
The smartphone is the ultra-portable version of the tablet, it just means you've got a great go to tool for snapping photos, looking up maps and translating phrases in emergencies. All in a all a smartphone should be an accessory everyone has, as it can pretty much act as an all-in-one for the other gadgets mentioned in this article.
Headphones
Picture the scene, you're sat on a beautiful fountain in Rome, eyeing up the gelato shop across the courtyard, you'd like to go over there and ask for one yourself, but you just don't know how to in Italian. You could whip out the phrase book you have in your messenger bag, but there's a super cool Italian couple sat next to you in their sunglasses, drinking espressos. The last thing you'd like to do is look like a complete amateur, especially as you've been looking so cool up to this point. With a pair of headphones, the whole city doesn't have to hear your audio book of local phrases and words, making them the perfect accessory for discreet travel tips and guidance.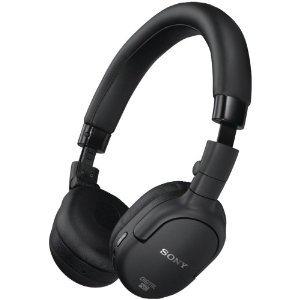 The portable printer
Now we wouldn't be tonergiant if we didn't mention printers of some sort! And while you may not want to think about your office and paperwork until you get back home, there's no saying you won't want to send home a little homemade postcard to your loved ones.
At tonergiant we stock a wide range of highly-portable printers that are capable of printing very high-quality prints and photos, making the most of them while your away can make for a great send-home snap and DIY souvenir you family and friends won forget.
We hope you enjoyed this post, and that you'll take our advice the next time you pop off to somewhere new and exciting. If you've got any travel technology tips to share, contact us on our Twitter, Facebook or Google + pages.