3D printing has sky-rocketed this past few years, but is still yet to break into the mainstream. The 3D structures we see being printed around the internet on blog posts are out of this world, and the leaps and bounds in the technology is incredible. But the one thing getting us excited more than anything is the domestication of the 3D printer.
Tech-heads and gadget fans worldwide can feel it in their bones, the 3D printer is getting closer and closer to becoming the next Playstation 4 or iMac.  With the launch of the Makerbot and other compact 3D printers on the UK market, it's looking like it could soon be the next 'must-have' home gadget. We've talked in previous articles about the 3D printer becoming part of our home entertainment set-ups, and it's only getting closer and closer.
On the other end of the spectrum, we have huge innovations in the industry at development level. Industrial-sized 3D printers are making breakthroughs in the film industry, producing huge landscapes and props. With these two ends of the technology taking shape, it's exciting to have multiple viewpoints on 3D printers.
In this article, we'll be looking at the two different aspects of 3D printing in more detail, with a couple of news stories. The first is the 3D printer coming closer to our homes, with Makerbot's new product lines, and the second is a new concept 3D printer that can print an entire house in just 24 hours!
Makerbot launches new line
When Makerbot brought us the Makerbot Replicator last year, it was the stuff of 3D printer-hacker's dreams. A sleek, accessible and aesthetically pleasing 3D printer being mass produced for worldwide consumption was all we could ever dream off. For years the 3D Printer had only been something a select few had pieced together out of old computer pieces and printer parts, now we can actually buy one for ourselves and not have to bother with the construction. This was surely a breakthrough in getting the 3D printer to our homes.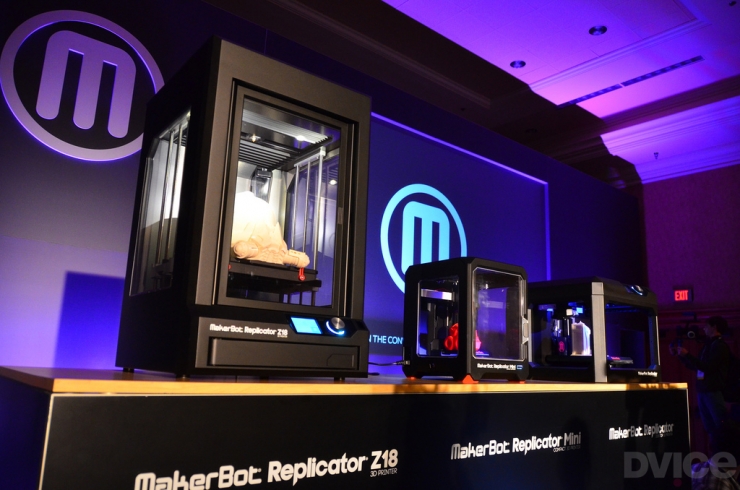 This year, Makerbot have launched not a new model, but a whole range of models. This new 3D printer line consists of a compact, mini printer, a large printer for tall and bigger crafting, as well as a newly updated version of the classic Makerbot. They are named the Makerbot Mini, Makerbot Replicator Z18 and the Makerbot Replicator respectively.
This breakthrough is huge for the Makerbot brand as well as 3D printing as an industry.  It creates a line of products we can now pick and choose as consumers, rather than settle for the one offering. Makerbot now puts 3D printing on the map and becomes a brand like Canon, HP or Sony; if it carries on this way, people are going to start recognising their printers and create a brand around it. We know which one we want: the big one!
Could 3D Printing be the solution to our world problems?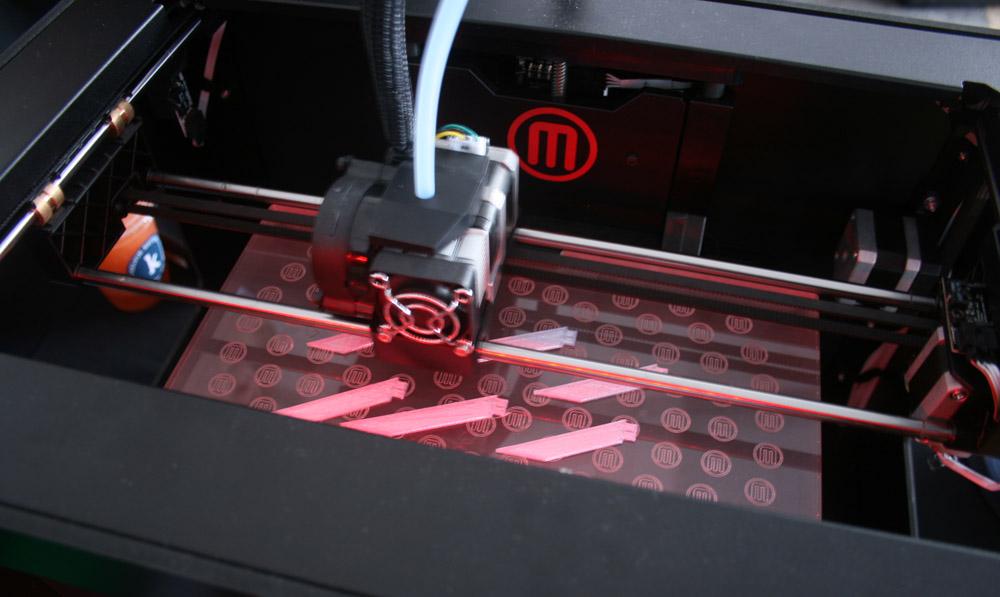 Don't let this title fool you, 3D printers aren't going to start printing money or food and water, but they are making some pretty amazing breakthroughs that, if put to use correctly and on a large scale, could bring some real benefits to our day to day life. Professor Behrokh Khoshnevis has developed a prototype concept that can print houses in just 24 hours. 24 hours.  This is proposed in anticipation of a huge population growth in the coming years. The plan is to produce these houses in 24 hours and to implement the printers on a mass scale.
All this got me thinking, if this technology is possible – and it is – then we could actually take this to developing countries to bring about stable housing growth, nations investing in this technology could see the economy boost by having newer, safer homes. The possibilities are endless with this innovation, and it's not just houses, it's also businesses, hospitals, schools and institutions.
This is fascinating and in the video below, you can see a little bit more of how the technology actually works:
What to look out for.
So with all this in mind, what can we expect from the 3D printer in the months to come? Well our tip at TonerGiant is to look out for developments on the cutting-edge side of things and prototypes, because that is what you're likely to see in your home in a few years time. Besides this, stay alert for 3D printer price drops and big retailers stocking them in, as it won't be long before we can get out hands on these exciting devices and get printing!