Every inkjet printer and laser printer is renowned for producing 'the most vibrant colour and crisp tones', with each manufacturer claiming their latest model to be the brightest, boldest and most expressive colour-printing machine. This can usually leave a lot of people wondering what the best printer to invest in is, along with a multitude of questions about the cost of cartridges, quality of colour and how long each colour cartridge will last etc. We are so caught up in the need for the best quality, high-tech, cutting-edge colour production, that we often miss out other types of printers that can be really beneficial to the workplace in both cost and efficiency. I'm talking about mono printers.
Printing in black and white is, well pretty black and white really, you get what you see. And it's this simplicity that could bring a whole host of benefits to your business…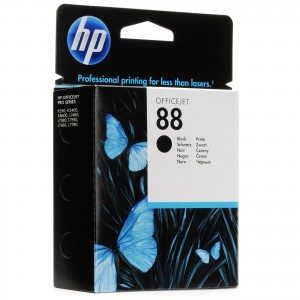 Efficient internal usage.
It's always nice to present external visitors with a gloss-papered, full colour hand-out, to really give off a good impression of your business. Sometimes, however, those image-heavy printouts just aren't justified in four colours, and internal usage is one of the main culprits. Are you printing out a webpage for reference? Proof-reading a blog post with embedded images? Then black ink is all you need. You can be cutting a reasonable saving from your outgoings almost instantly. The bigger your business, the bigger the saving with this one, all you need is a little bit of co-operation and some ground rules.
Think you don't print off heavy images? This is the kind of cost that sneaks up on a business; you don't have to be printing off obvious images to be using a lot of colour up. Images can creep up in the most unexpected places. Email signatures are a big one, if you think you only ever print emails – black text right? – Then consider company logos and employee photographs in the signatures. A tip here is to copy emails to a Word document and print from there, removing any image-heavy content.
Of course there will always be exceptions; graphic designers for example, often need full colour tests to see how differently images and colours appear off-screen. If your design is purely for the web however, consider emailing it over for a sign off instead.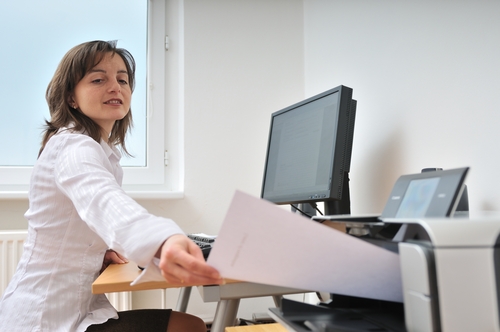 Less cartridges, less hassle.
With mono, you're only ever replacing one cartridge, so not only does the cost come down, but the hassle does too. Reordering becomes simple, and keeping track of ink usage for expenditure reports is easier as well, as you know exactly which ink cartridge is running out the fastest – there's only one!­
In larger companies, where there are generally more staff and less control over the smaller things that people are doing, mistakes can be made when replacing cartridges, resulting in cartridges being thrown away that aren't empty. Who's to say that when the cyan runs out and the warning pops up, somebody won't think this means that all the colour cartridges need replacing? These things can happen, and a mono for internal use just takes away that extra risk factor when it's not needed. What can sometimes seem like minimal costs, do add up in the long run, and if measures can be put in place to counteract that sort of waste, it's better not just for the company's budget, but for the environment too.
Cost.
Put simply, cost is a big factor in full colour printing, and not just because of the additional three cartridges that you're buying all of the time, but also for the actual cost of the machine. In general mono printers will start cheaper off than their colour counterparts of equal quality. So little tricks like swapping colour for mono on say, half of your company's printers will have a cost-cutting effect on your business.  You could literally be printing money!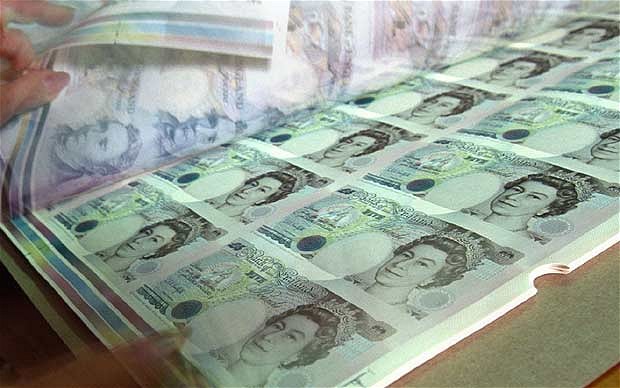 So should you make the switch?
We definitely say yes, you should. Even if just cutting a fraction of your colour printers will bring benefits in budgeting and efficiency to your business, just remember to take the following things into consideration: the amount of documents printed that will only be used internally, the amount of documents printed that could have images removed, the amount of staff using each printer and what for, and how you monitor cartridge usage over periods of time. All of this can be used to paint a bigger picture of your company's 'printing profile', which you can use to determine whether or not it would be worth making the switch.
Other cost-cutting ideas include using recycled paper or a cheaper quality paper for internal use. Hopefully this guide will point you in the right direction and give you an idea of what sort of things can be looked at.
If you liked this article, and would like to read more, have a browse through our blog. Alternatively, you can have a look at our social media pages on Twitter, Facebook and Google+