If I ask you to tell me what the latest printer technology is, I'm sure many of you would instantly (and correctly) mention the 3D printing technology. Now, If I ask you to give me a brief history of printers, say, in the last 60 years, many of you would struggle to name one printer. If you're on of them, this post is for you!
Below I've listed key milestones in the history of consumer printers and how they evolved over time.
1953
1953 was the year of the first high speed printer, developed for the Univac computer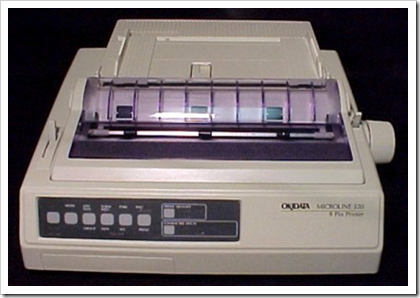 1957
IBM marketed the first dot matrix printer
1971
The original laser printer – EARS – was developed in 1971 at a Xerox research centre
1976
The first inkjet Printer was released
1984
HP introduce the first LaserJet printer with a 300dpi resolution.
1985
Apple release a laser printer, named the Laser Writer.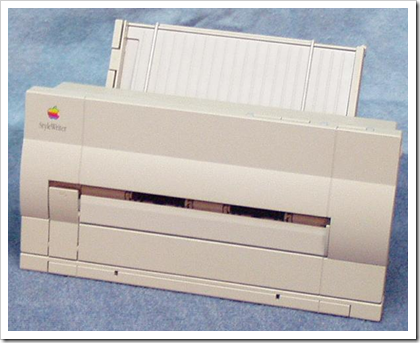 1990
The first digital printer with LED (light emitting diode) technology released by OKI.
1993
The first colour laser printer is released, called the ColorScript Laser 1000 by QMS.
1995
Apple Computer introduces its first color laser printer, the Color Laser Printer 12/600PS. The 600×600 dpi printer comes with 12 MB of RAM, uses a Canon-based engine, and costs about US$7,000.
2000
The first 3-in-1 printer introduced by Lexmark.
2008
The first wireless printer released, called the HL-2170W.
Future
The advancement of printer technology and the range of printers available to the home owner has skyrocketed in the last 15 years. We can be sure the next 15 years are going to be even more so impressive. What does the future of printing hold of us? 3D printers (in the short time).
Many prototype 3D printers have appeared throughout the world showcasing the technology, how it works and what it does. I think it's not going to be long before you can go into a store and purchase a 3D printers from the shelves.
Beyond this, I have no idea. What are your thoughts? What is the future in your opinion?
Bonus – 4 Million BC