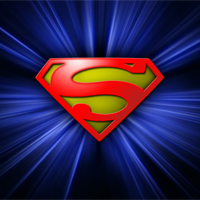 Have you ever wished you could become a super hero, have amazing powers and fly in and save the day to the awe and excitement of the crowd?
We all love super heroes like Batman, Superman and Wonder woman, and ever since being little kids we dreamed of becoming our favourite hero and sporting rippling muscles that bulge in our skin tight lycra costumes, but in reality we all know that this is merely a dream!
As we grow up our childhood fantasies disappear and besides we can't become super heroes because:
A – We don't have super powers
B – We'd be locked up in an instant and placed on an insanity ward, and
C – Lets face it, we really wouldn't look good walking around sporting skin tight lycra would we?!
But Wait…
The closest most of us ever get to become our favourite super hero is when we get to dress up for a fancy dress party, but hold on to your tights….Firebox can change all that!
Using advanced 3D printer technology, you too can now become your favourite super hero complete with rippling muscles!
How to become a hero
Even though you won't actually become a super hero, you can buy your very own likeness in super hero action figure form! All you have to do is give Firebox 2 photographs of your face (one clear front facing shot and one side view) and they will create a 3d printed version of your head.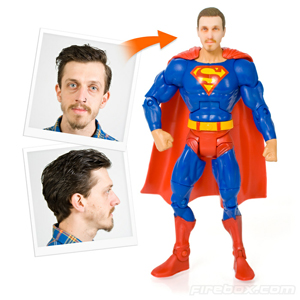 For £79.99 you can choose from Superman, Batman, Wonder woman, Batgirl or if you fancy yourself as a villain, the Joker!
Then all you have to do is wait for your figure to arrive in the post and then follow the instructions to replace its head with your own likeness! You can then revel in your own super hero awesomeness!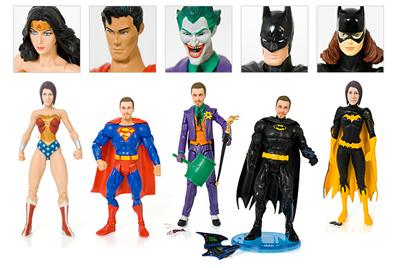 Gotham city, here I come!