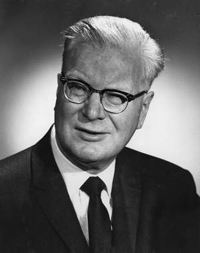 It seems that TonerGiant are not the only people in the world of printers to be bestowed with prestigious honours this week. We were ecstatic to win the eCommerce Awards for Excellence Consumer Choice Award.
Now Chester Carlson has won his own award.
For those who don't recognise the name, Chester Carlson is the father of modern photocopying. He developed the photocopying technology which was to be named xerography.
His photocopying idea eventually became the household name Xerox Corp. In 1959, the world's first photocopying machine, the Xerox 914, based on Carlson's development was launched.
To this day, Xerox are still one of the world's biggest household names in relation to printers and photocopiers, producing such outstanding and innovative printers and copiers as the Xerox WorkCentre 3550X Mono Multifunction Laser Printer. The Democrat and Chronicle have just reported that Carlson is now to be inducted into the Paper Industry International hall Of Fame. It is a non-profit organisation who recognise people who have made outstanding contributions to the paper industry worldwide over the centuries.
Past recipients of this esteemed award include Friedrich Gottlob Keller. He was the German inventor of the wood grinding machine from which wood fibres were first extracted to make paper. Unfortunately he sold the patent for the machine for $300 and never went on to share the massive profits wood based paper was to generate. Genius inventor; terrible businessman!
For all your printer, photocopying and paper supplies, you can reap your own awards by visiting TonerGiant today, where you will benefit from the best prices on the web, combined with award winning Customer Service on the web.