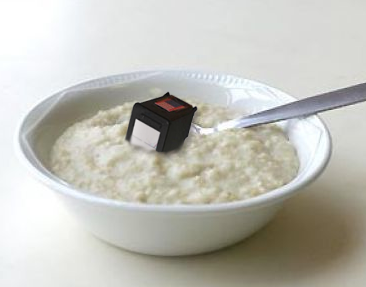 According to the NY Post, an American ink and printer requisitions clerk has been jailed for stealing and selling ink cartridges from his employer. But this wasn't just the odd cartridge to print out a few family photographs at home; he stole $4 million dollars worth of ink cartridges and toners!
Marque Gumbs from Manhattan in New York, whose job entailed ordering printer ink and toner for his employer, Memorial Sloan Kettering Centre, admitted ordering excess supplies before stealing them and reselling the ink and toner cartridges over a 4 year period. One has to wonder whether he wore clown's trousers with the enormous pockets to smuggle out such vast quantities of ink cartridges and toners.
Gumbs was sentenced to between 30 months and 7 years in prison by Manhattan Supreme Court. He was also forced to forfeit his ill gotten gains such as a BMW, Gucci watches, Louis Vuitton bags and top of the range computers. Strangely enough, there is no mention of any printers or ink cartridges being found at his home. Maybe if he'd kept hold of some of his illegal bounty, he could have printed himself off a decent alibi. As it stands, he'll now be swapping stolen ink for a stay in the clink for the foreseeable future.
If you want to get ink and toner for a steal, then visit www.tonergiant.co.uk , and with our low prices you'll feel like you've gotten away with daylight robbery!